Questions? Give us a call at (888) 554-7273.

Registered agent service you can rely on.
We know you have a lot of options when it comes to selecting a registered agent for your business. Just remember, not all registered agents are created alike. Make sure you appoint an experienced provider you can trust. As an employee-owned company, our people are invested in your success. We aim to deliver exceptional customer service every time. Since 1987, we have offered dependable registered agent service to entities across the nation. Our experience as a nationwide provider has given us invaluable insights into the varying state-specific filing and regulatory requirements. Let our subject matter experts help your entity stay in compliance so you can focus on the day-to-day aspects of running your business!
When you appoint Parasec as your registered agent, you can expect:

COMPLIANCE
Our experienced team will perform annual reviews on the status of your entities—helping keep your business in compliance.

PRIVACY
We accept service of process on your behalf—eliminating potentially embarrassing situations. Naming us also protects your personal information from being listed publicly.

EFFICIENCY
You'll be notified right away when service of process or other important documents have been received (such as tax notices or annual reports). Never get caught off guard!

KNOWLEDGE & EXPERIENCE
If industry experience and longevity are important factors to you, look no further. We've been offering registered agent services since 1987! In that time, we've become one of the most reliable and reputable registered agents in the industry.

PROFESSIONAL SUPPORT
Having an accessible, solid customer support team is always a good thing! If you need to connect with us, our knowledgeable reps are ready to help! Our team is available from 5:30am to 5:30pm PT, five days a week.

ONLINE ENTITY MANAGEMENT
Our ParacorpPlus™ platform gives you 24-hour access to your entity's information. View important calendar dates, open/closed entities, SOP history, invoices and more. Our team is happy to provide you with a web demo addressing your specific needs.
Trusted providers. Exceptional support. Upfront pricing.
Fill out the form below to learn more!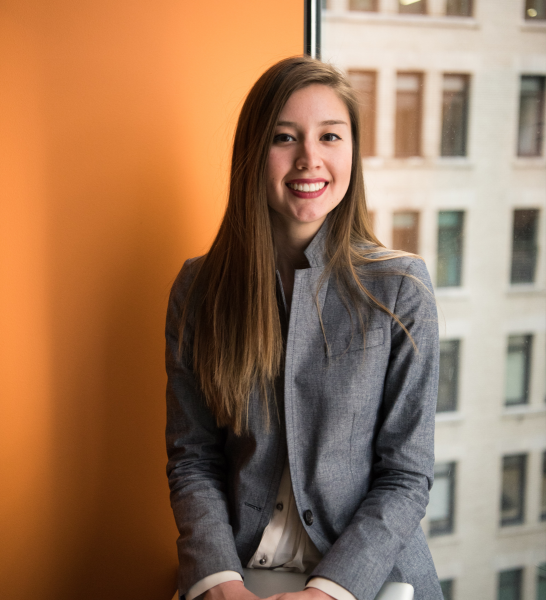 What is a registered agent?
Most business entities are required to appoint and maintain a registered agent in every state where they operate. Some states use a different term, so in your own state you may hear "statutory agent," "agent for service of process" or "resident agent." In fact, we will probably flip flop between the different terms in this post. Just know we are talking about the same thing. Regardless of the term used, the primary responsibility is the same: accept and forward service of process (SOP) and other official state mail.
What does a registered agent do?
Being a statutory agent isn't as simple as just accepting service of process and other official mail from the state. An experienced registered agent should…
Always be available during required business hours to accept SOP for your business—quickly notifying you if/when they do.
Ensure you never miss an SOP or important legal notice.
Help you avoid fines and penalties from not having a registered agent or having a missed/poorly handled SOP.
Provide a consistent street address for SOP, even if your business changes location.
Who can act as registered agent?
While you can name either an individual or a company (just not your own) as a registered agent, both must meet the following requirements:
have a physical address in the state of formation and/or qualification. A post office box will not suffice.
be available to accept service of process at that address during normal business hours. That usually means something like 8am – 5pm Monday through Friday.
consent to be the designated registered agent. Some states will require a signature as proof of consent.
So, I can act as my own registered agent?
If you meet the requirements to be a registered agent, the answer is "yes." Although, there are some things you should consider first:
Your registered agent must have a current, physical address in the state where your business is located. Furthermore, they must always be available at that address to receive court notices during "normal" business hours. That typically means 8am-5pm Monday-Friday, year-round. That means no leaving the office during the day. Not for off-site business meetings, errands, personal appointments, vacations, etc. That's a time-consuming responsibility.
If you use your home address, it's important to understand that your address will be made public. This can raise privacy concerns for many. Furthermore, it can also mean an increase in the junk mail delivered to your home. Marketers often use this information for direct mail campaigns. They sure do love to send junk mail!
If you act as your own registered agent, you'll also have to update your address information anytime you move. Making address changes to your registered agent usually means mandatory paperwork and additional filing fees. Oh, and if you forget to update your registered agent's address, it can result in penalties, suspension or even the involuntary dissolution of your company. None of which is desirable.
You can save a nominal amount of money by acting as your own registered agent. So, that's a benefit. That said, while the annual fee for professional registered agent services can vary from provider to provider, you shouldn't expect to pay more than $200 a year (per business entity, per state). That's not a lot of money considering the peace of mind that comes along with it.
What benefits should a registered agent provide?
Benefits can vary depending on whether you choose an individual or a professional registered agent service company. Here are some benefits you may want to look for:
Help preserve your right to due process and protect you from losing a lawsuit by default.
Save you the embarrassment of being served legal papers in front of customers and employees.
Help keep you in good standing.
Ease the burden of junk mail—seriously, there's A LOT of junk mail.
Give you the freedom to leave the office to take care of other business, run errands or even take a vacation.
Help keep your personal address private (in states that don't require it to be disclosed elsewhere).
For a more in-depth look at how to choose a registered agent, head over to our post on the topic.
What should I look for when choosing a registered agent?
If you've already decided to enlist the help of a registered agent service company, that's a great first step. Now comes the hard part. How do you choose a registered agent provider that's right for your business? Here are some important factors to consider:
Experience
Compliance Management
Online Entity Access
State Availability
Service Offerings
Upfront Pricing
Professional Support
For a more in-depth look at how to choose a registered agent, head over to our post on the topic.
At Parasec, our objective has always been to deliver unparalleled customer service and high-quality work to our clients. As the only 100% employee-owned company in the industry, our team is personally invested in the success of our clients. When you trust us as your registered agent, you can rest assured that that our highly-trained industry experts are here to help! Our team genuinely cares about developing trusting relationships and getting the job done right!