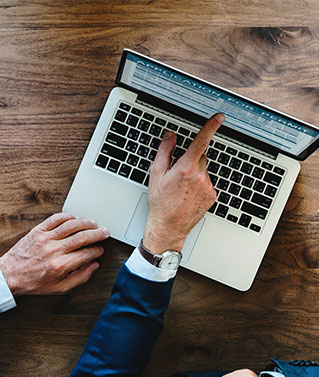 Virtually all businesses are required to get a business license, permit or registration of some kind. Obtaining and managing your business licenses can be overwhelming and time consuming. Operating your business without the proper licenses and permits can result in fines or even the closure of your business. We offer a range of business licensing services to help make the process easier. Let us guide you through the process so you can focus on your core business while remaining confident you are in compliance.
License Research
Business licensing requirements can vary depending on the jurisdiction and industry. That can make it difficult to determine what applications, licenses, permits and tax registrations are required to operate your business legally. Our experts will help take the guess work out of the process. Our licensing team can provide a comprehensive package of all required business license and business permit applications, as well as step-by-step filing instructions and application fee information.
License Verification
Looking to ensure that all of your business licenses are active and in good standing? Our experts will verify the status of your business licenses, identify all renewal dates, and provide a thorough report containing all of your licensing information.
License Assessment
Let us provide a full audit of your business licensing portfolio. We will determine all of the licenses and permits required for your business and verify the status of each existing filing. Our licensing team will identify any gaps that might exist in your licensing portfolio. Then, you will receive a report containing all the necessary applications and instructions needed to close those gaps and become fully compliant.
License Compliance
Quickly manage and access all of your business licenses and permits through a secure central location from any device with internet connectivity. With our license compliance service, you can:
Access, search, and organize your entire license portfolio
View renewal and issue dates, jurisdiction fees, and application status
Run unlimited Excel reports to preserve data and view pertinent information
Receive renewal notifications
Upload all license-related corporate documents; and email, print or fax them directly from the portal
Have any questions about our business licensing services? We're here to help.