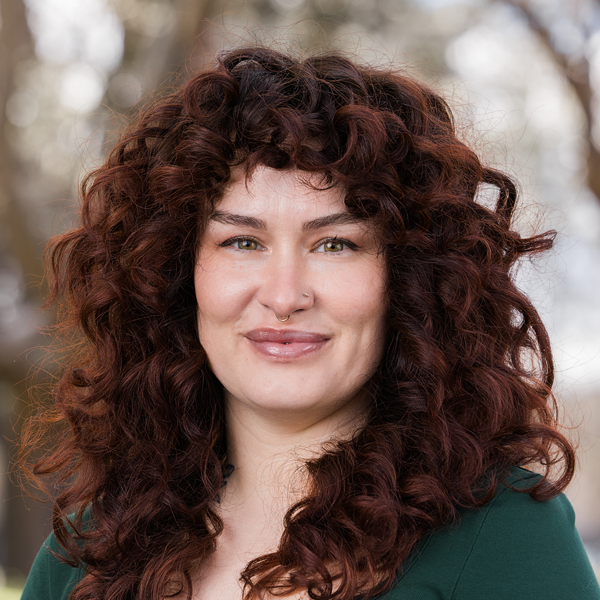 Abigale Peterson
Registered Agent & Compliance Supervisor
apeterson@myparacorp.com
As one of the supervisors in our registered agent & compliance department, Abigale is responsible helping to ensure our registered agent services are second to none. With strong attention to detail, a great sense of humor, and an incredible work ethic, Abigale is a true asset to Parasec. In her free time, she enjoys photography, reading, writing, hiking, and spending time with family.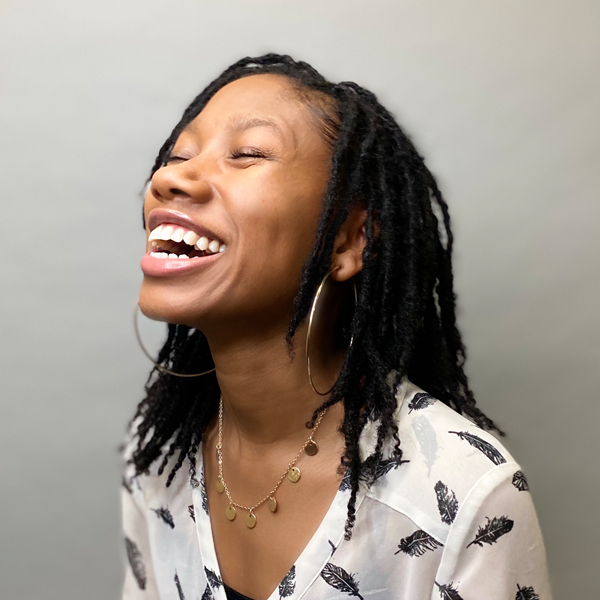 Aja Johnson
ajohnson@parasec.com
"For as long as I can remember, I've always wanted to be in a position to help others," remarked Aja. "I enjoy learning about all the services we offer and using that knowledge to map out what will help our clients the best." Aja's intrinsic desire to help others has made her an invaluable asset to her coworkers and clients alike.  That she's also considerate, spirited and super smart has just made us appreciate her all the more!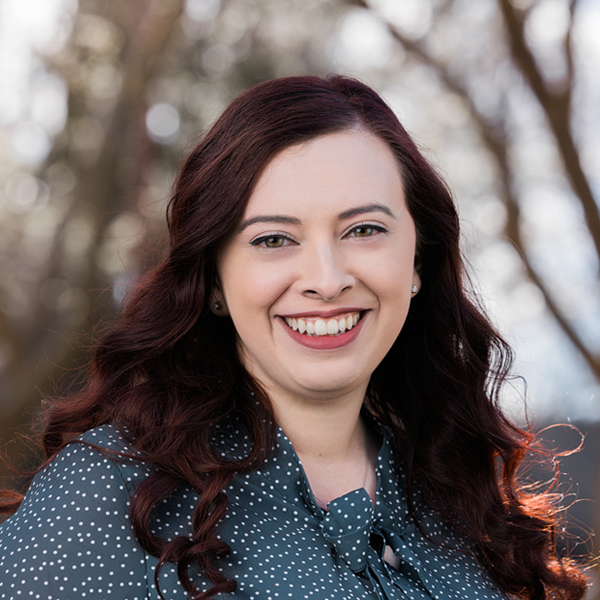 Alexandra Sanchez
If you've called our office before, chances are good you've had the pleasure of speaking with the always delightful and ever helpful Alexandra. As our receptionist, Alexandra is the voice of Parasec. She is reliable, hardworking and always eager to help. In her time at Parasec, she has positioned herself as an invaluable resource to clients and coworkers alike. When she's not working hard for us, you might find her sporting some Minnie ears. Her love of all things Disney started when her parents took her to the "Happiest Place on Earth" when she was 18 months old.
Alice He
ahe@parasec.com
As a member of our Delaware team, Alice's duties include processing orders, assisting clients, and ensuring the accuracy of work being sent to clients, the state and county agencies. It's a role that requires organizational skills and a high level of accuracy. Alice's people skills (being an empathetic, personable individual) have helped her develop authentic relationships with her clients and coworkers alike. As a child she imagined she would grow up and become a fruit stand owner (so she could eat fruit for free), but we're sure glad her path led her our way instead.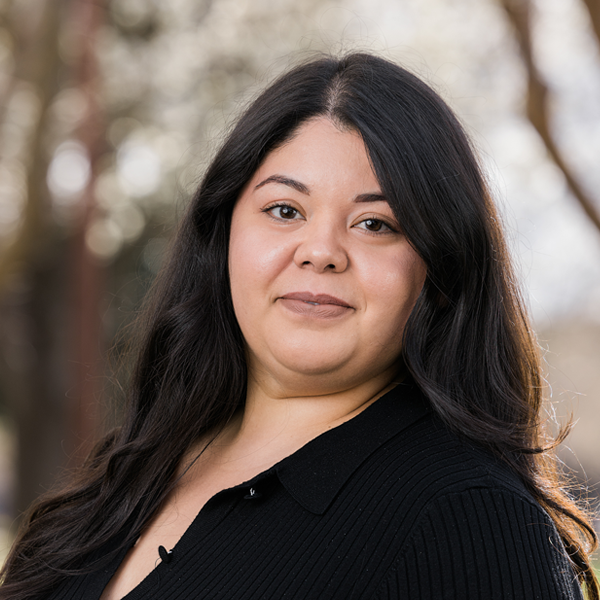 Alisia Mojarro
Customer Service Team Lead
amojarro@myparacorp.com
When you find an individual whose personal ethos closely aligns with your company's values, you hire them immediately. That's exactly what happened after Alisia walked through Parasec's doors. As a member of our registered agent department, she prioritizes customer care. She has made it her goal to develop authentic relationships with her clients. "The best part of my job is building rapport with clients and not having to introduce myself when I call them," she said.
Alyssa Reyes
Alyssa loves tackling new challenges. She thrives in environments where she is always learning, and where she can use her knowledge to help others. Here at Parasec, Alyssa puts her enthusiasm and drive to help others to work as a valuable member of our accounting department. We're so glad she's on our team! Oh, and just for fun, here are a few other facts about Alyssa: she loves to dance, thinks alpacas are pretty darn cute, spent a year living in Italy, and wanted to be a biomedical engineer when she was a kid.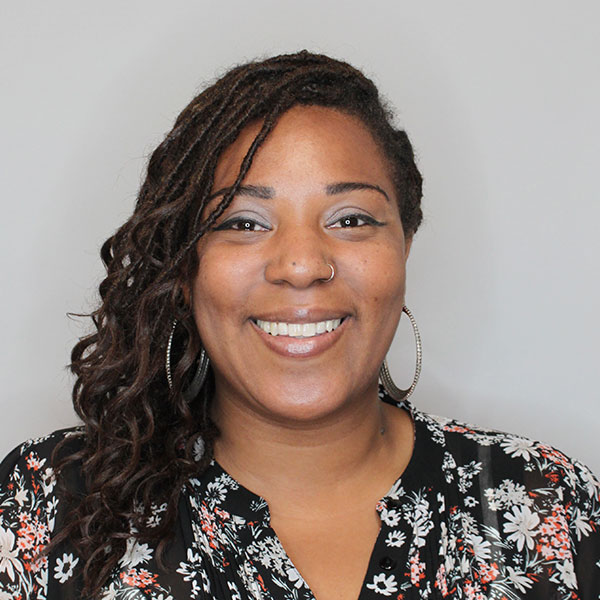 Anjoli Armstrong
aarmstrong@parasec.com
Anjoli is dedicated to providing fast and efficient service. Her multi-tasking skills, strong attention to detail, and ability to form positive relationships with vendors, clients, and co-workers alike make her a great asset to the Parasec team—a team she's happy to be a part of.
Bailey Cox
Registered Agent Collections Specialist
A helpful, hardworking, and friendly individual, Bailey is a wiz when it comes to her job. A true asset to our accounting department and Parasec as a whole, we're lucky to have her on our team. A big part of why she loves her job is the amazing team she works with—and we're sure they feel the same about her. One random fact about Bailey is she has been dancing her whole life. Ballet, jazz, contemporary, salsa, hip hop, hula, belly dancing and more. Bailey never misses a chance to dance!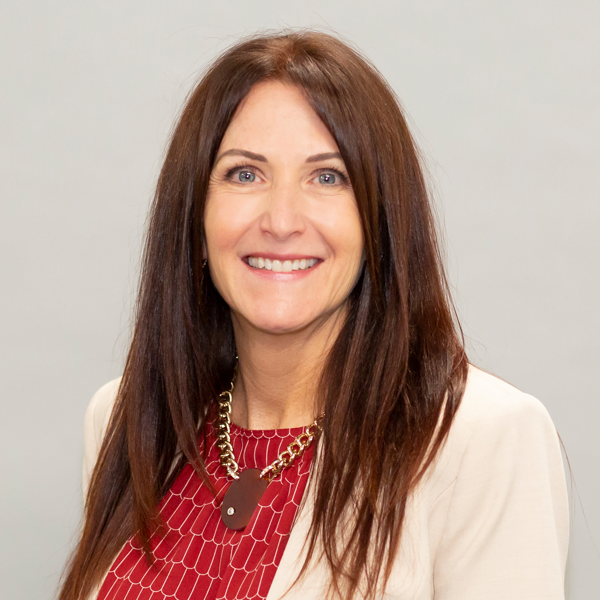 Barbara Geiger
bgeiger@parasec.com
A member of the team since 1992, Barbara's knowledge, experience and dedication to our clients and staff have made her an integral part of our company. She has developed many long-lasting relationships with customers and team members alike—something she values deeply.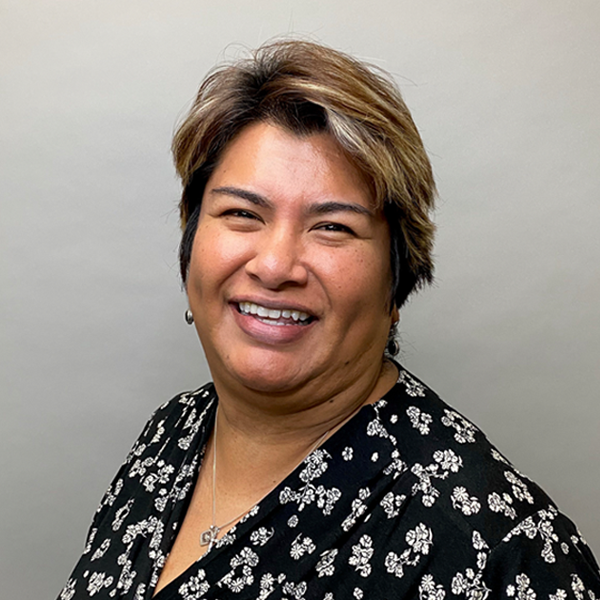 Bertha Verdin
Bertha is self-motivated, diligent, organized, extremely thorough and able to manage multiple tasks and projects with aplomb. In a nut shell, she's a rock star…which is actually quite fitting given that she watched a ton of Elvis movies as a kid.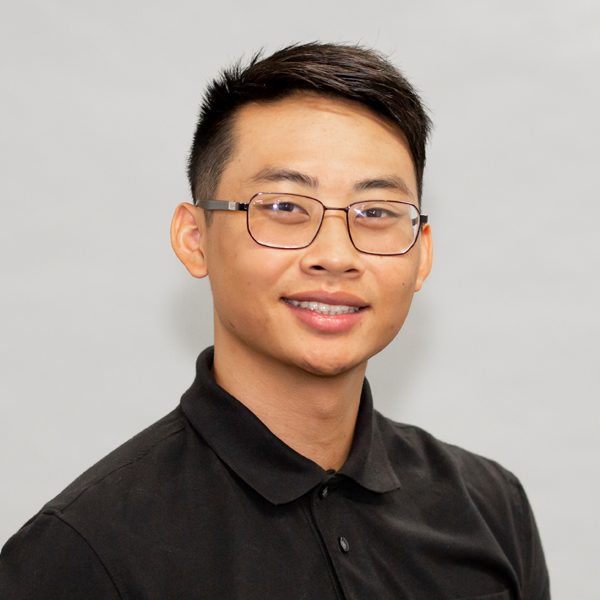 Brandon Xiong
Brandon is efficient, detail-oriented and prides himself on his dedication to doing his absolute best work. When asked about who inspires him, Brandon was quick to reply with LeBron James. "He has really taught me that everybody has opinions⁠—whether positive or negative⁠—but only you can decide to let other people's opinions affect you and your work ethic," he remarked.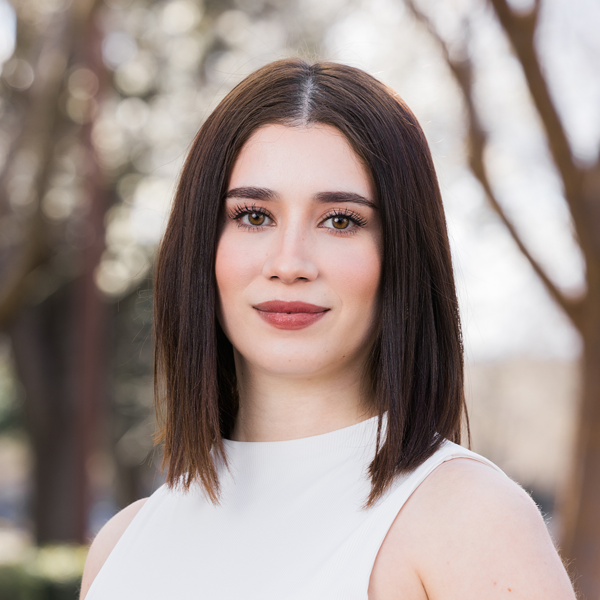 Brenda Soto
As a junior account executive in our corporate department, Brenda is responsible for assisting clients with any questions or needs they may have. She is also responsible for processing orders for both foreign and domestic work. She is always fast, accurate, and happy to help! Brenda also has a unique super power. She can listen to almost any song and tell you what movie it was featured in. She clearly loves music and movies!
Brianna Palesoo
bpalesoo@parasec.com
"It ain't perfect, but everything's beautiful here." That's Brianna's personal motto. We love that she keeps it real while simultaneously enjoying the beauty in everyday life. She's compassionate, reliable, delightful and a real go-getter. We're thrilled she's on our team!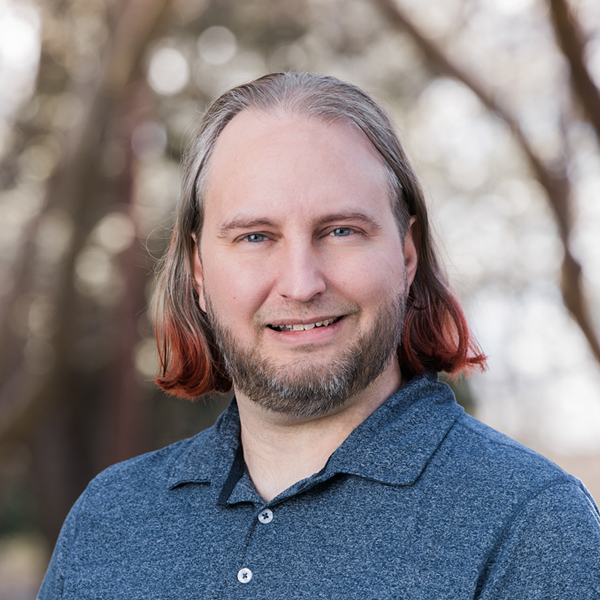 Cameron Soria
csoria@parasec.com
Cameron is a self-professed numerophile, which is exactly what you want in an accounting associate. His love of numbers and his penchant for solving puzzles makes him exceptional at tracking down unaccounted for monies. That said, he would gladly swap places with his cat for a day. There's also something appealing about lounging around in the sun all day.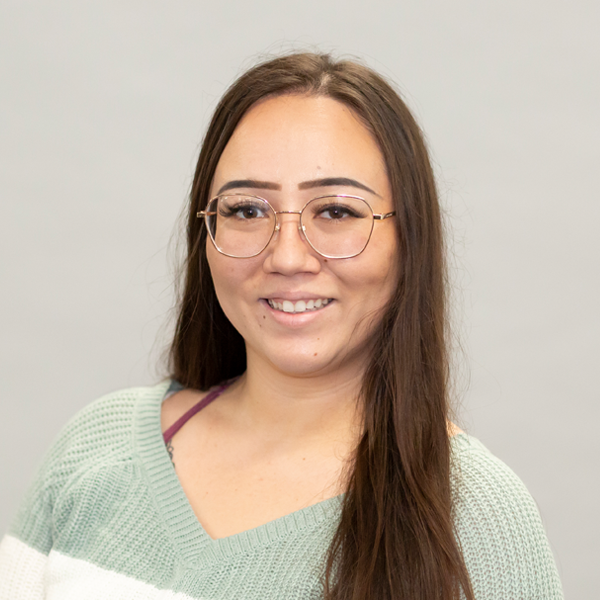 Cassidy Fryer
cfryer@parasec.com
Cassidy is an organized, energetic, and fun-loving individual. She brings the perfect combination of enthusiasm and dedication to her position, which is something her clients and co-workers greatly appreciate. In her free time, Cassidy enjoys painting, gardening, hiking or spending a day at the beach with her dogs.
Cathryne Velazquez
DE Lead Account Executive
cvelazquez@parasec.com
"I really appreciate the fact that Parasec is a question-oriented, growth-oriented company," remarked Cathryne. "They encourage learning, asking questions, and understanding the why behind our day-to-day actions. I like knowing why I'm doing something; it really makes things more interesting."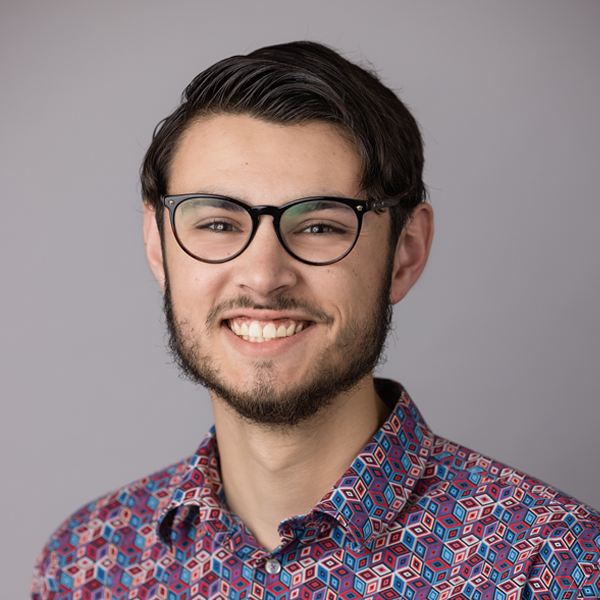 Chris Mays
Here's the thing about Chris, he's patient, hard working, and an absolute delight to be around. He's the kind of person who will make you laugh until your face hurts. He's someone you can count on to have your back or to lend you a hand if you ever need one. He can also rock a paisley shirt like no other. Well, except maybe Harry Styles, who Chris would admittedly swap lives with—even if it was just for one day.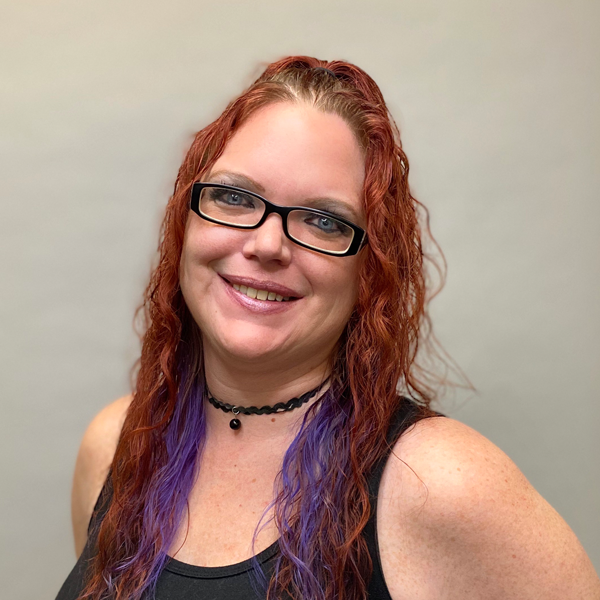 Cori Ann Crosthwaite
Registered Agent Specialist
Cori Ann has a serious case of wanderlust. She's lived in Oregon, California, New Mexico and Idaho. She also travelled the world with the global education organization, Up with People—visiting Switzerland, Italy, Germany, Belgium, Netherlands, France and more. If we ever open an international office, we know she'll be up to relocate!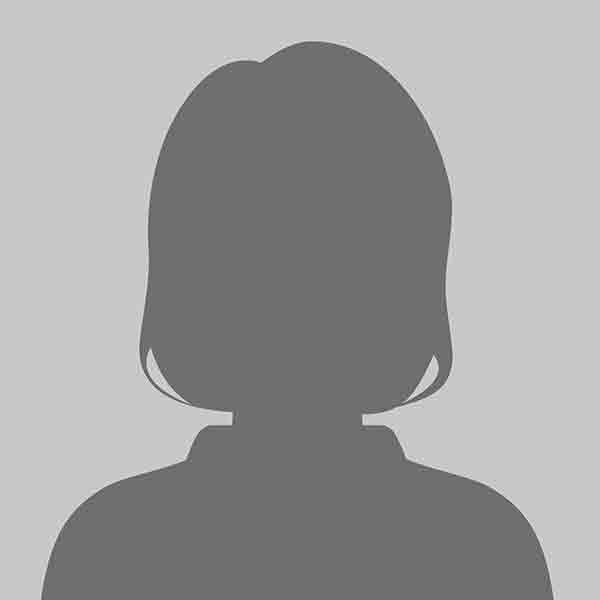 Crystal Bremer
cbremer@parasec.com
Thorough, honest and persistent are just three of the adjectives used by clients and co-workers to describe Crystal. With a strong desire to help others, Crystal prides herself on going above and beyond to assist her clients.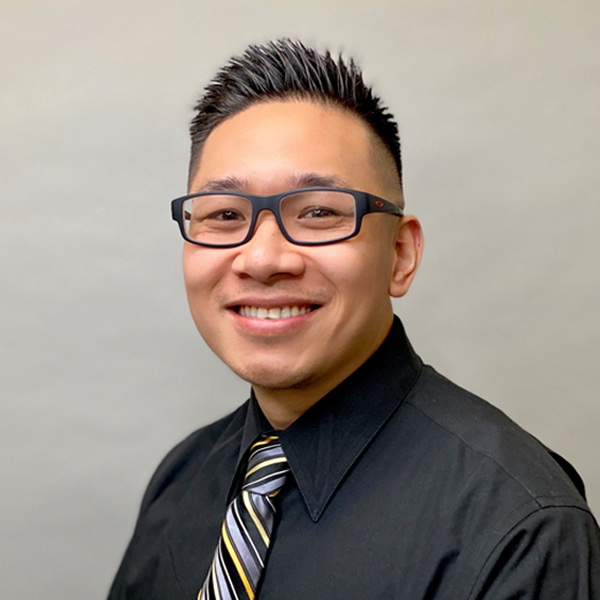 David Ly
David may be one of the hardest workers we know. In addition to the vital role he plays here at Parasec, David can also be found lending a hand at his family's restaurant. He's dependable, generous, caring and incredibly intelligent. He takes pride in his work—as he should, since he's a total rock star! In his limited free time, David enjoys cooking for friends and family. "What's great food without great company?" he remarked. To that we ask, when's dinner?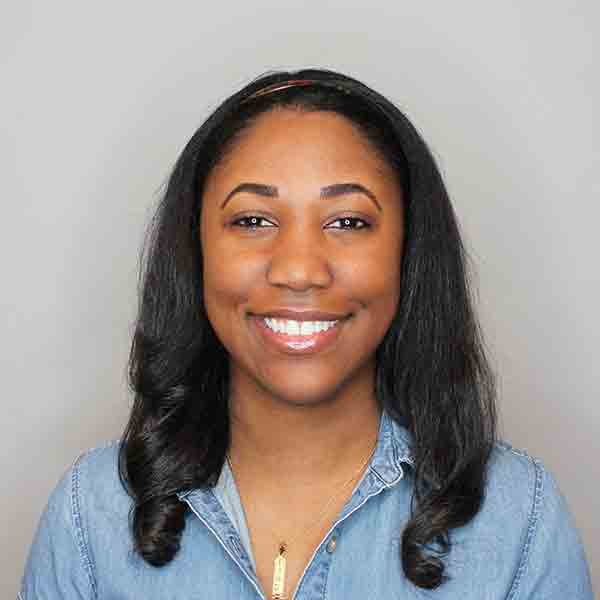 Eboni Robinson
erobinson@parasec.com
A dedicated member of team, Eboni strives for excellence every day. "I want my clients to know that I work hard every day; providing them with the best service that I can," she explained. "I want to establish a relationship with them and understand their individual needs. I never want them to feel like they are just another number."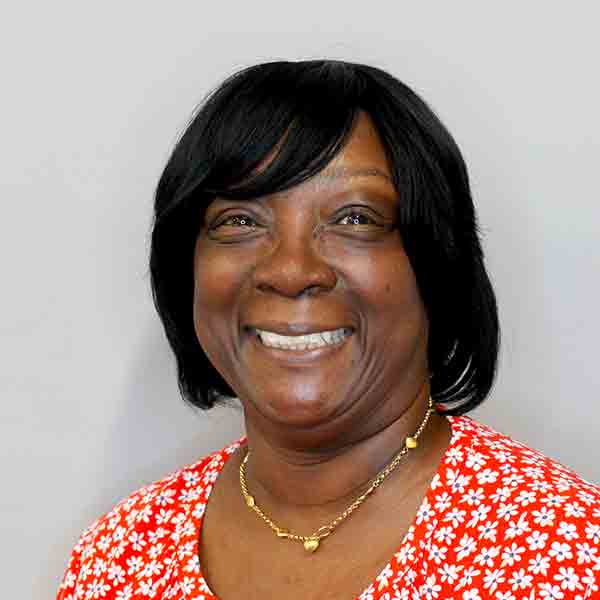 Edna Perry
eperry@parasec.com
Edna is kind of a big deal around these parts. Not only is she an amazing supervisor—inspiring and supporting her team—she's also a platelet donor and has donated more than 20 gallons. Each donation provides platelets for up to three patients. Her regular donations help save lives. Like we said, she's amazing.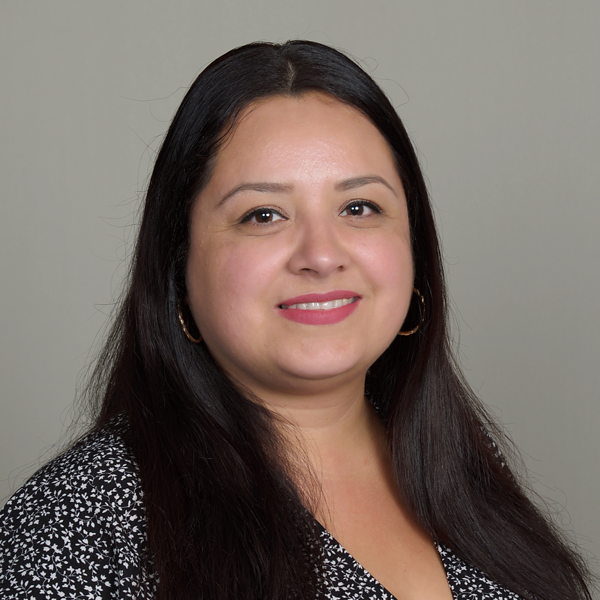 Elizabeth Gonzalez
egonzalez@parasec.com
Our Los Angeles office is made up of a small, but mighty team of individuals who are always willing to go the extra mile for their clients. One such person is Elizabeth, who prides herself on being a hard worker and an active listener. "The key is knowing exactly what our client's need, and that comes from truly listening," she explained. Elizabeth also finds her job fascinating, and loves passing her knowledge onto her clients.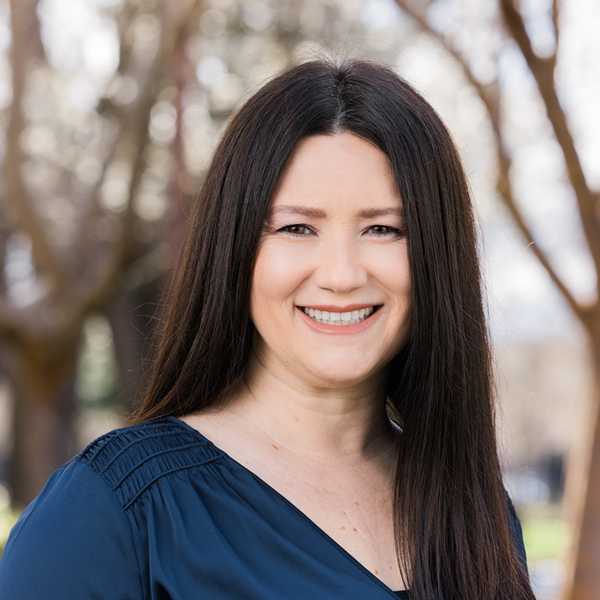 Elizabeth Jimenez
ejimenez@parasec.com
Elizabeth is a good-natured, loyal individual with a fierce work ethic. Like many of her colleagues, Elizabeth feels like Parasec is her home away from home. "Everyone I work with is so wonderful. I really do feel like the people here are a part of my extended family," she remarked.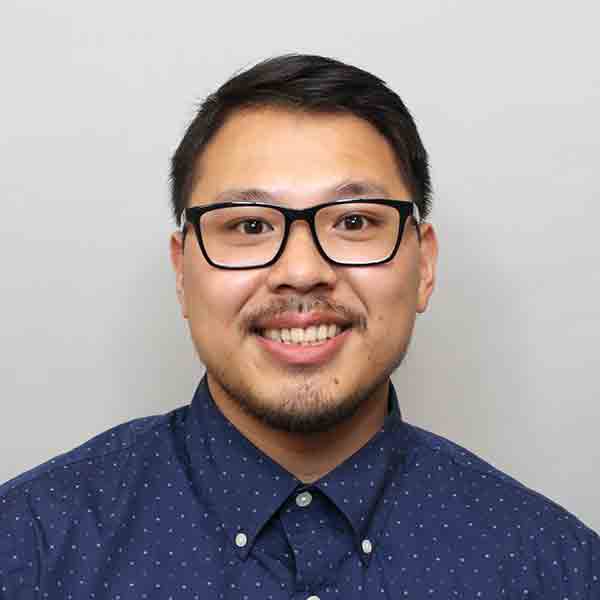 Eric Saeteurn
esaeteurn@parasec.com
Given that Eric has a B.A. in Mathematics, you might assume that he can complete computations quickly and accurately. In actuality, he's fast to admit that he is terrible at math. So, while he may never be the head of our mathletes team (if we ever start one), his intelligence and creative thinking make him invaluable.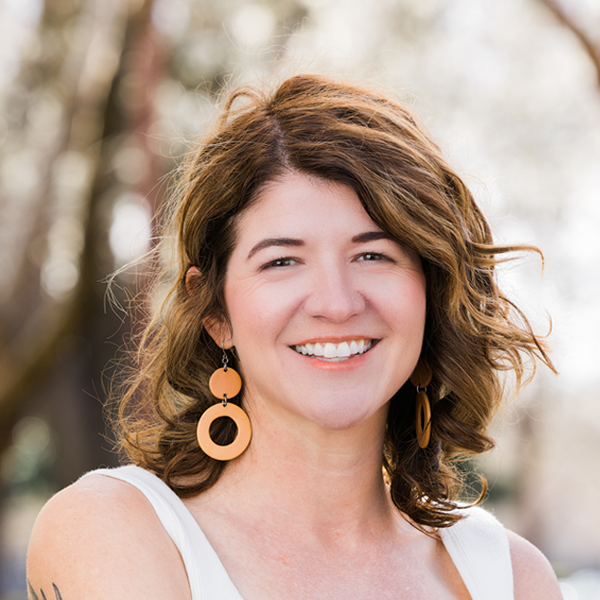 Erin Sierchio
As a published writer with graphic design knowhow, it made sense that Erin would eventually segue into our marketing department, where she maintains our social-networking presence, develops all of our communication materials, and much more! In fact, I…I mean she, is the best thing since sliced bread.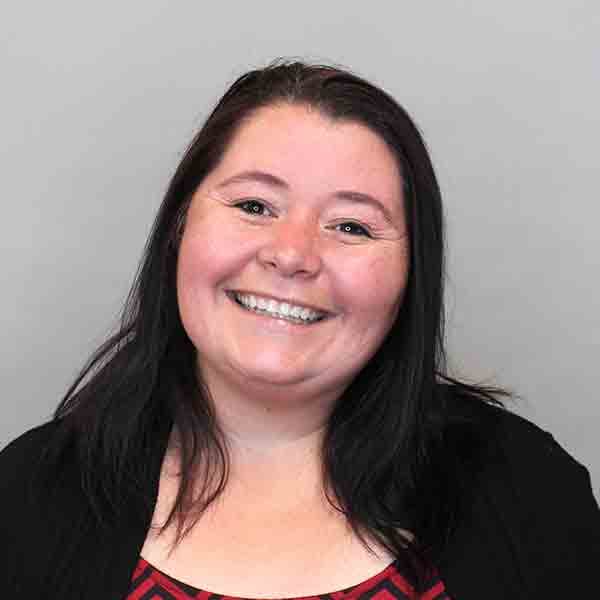 Frances Severe
Corporate Operations Manager
fsevere@parasec.com
Frances is intelligent, dedicated, spirited and fascinating. As a young child, she wanted to be a coroner. She's learning to golf, is artistically inclined, listens to heavy metal, loves animals, visits haunted houses, and is an amazing baker. She brings her unique perspective to everything she does, and we wouldn't have it any other way!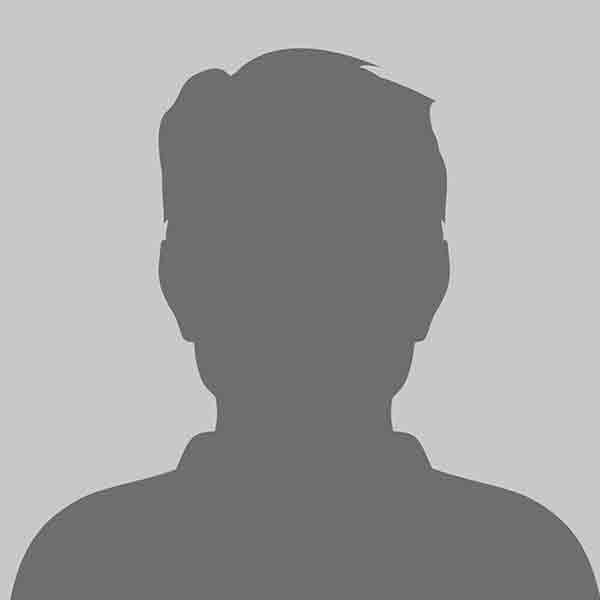 Frank Rodriguez
A genuinely nice guy, Frank spends almost all of his time outside of the office; visiting various court and county offices and making friends with the people wherever he goes. In fact, we're not even including his email address below because he's basically never in the office long enough to read them!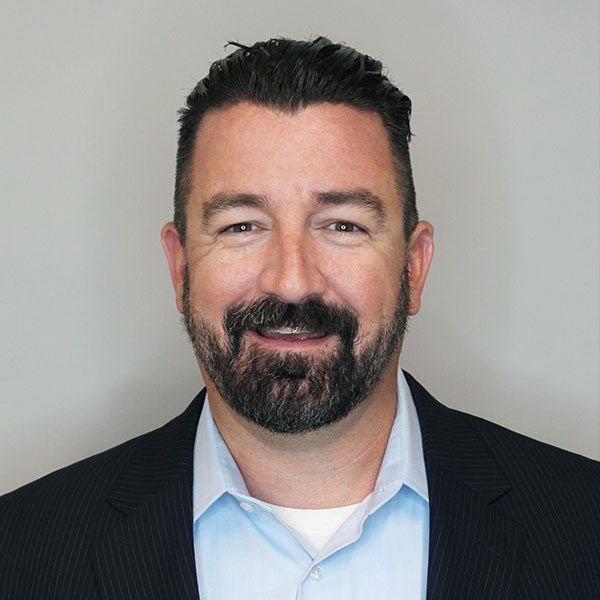 Ian Sierchio
Strategic Business Development Manager
ians@parasec.com
With over 20 years of sales experience (including nearly 15 years in our industry), Ian is uniquely suited to act as our strategic business development manager. Ian partners closely with team members across our company, identifying new business opportunities that are beneficial to our client base.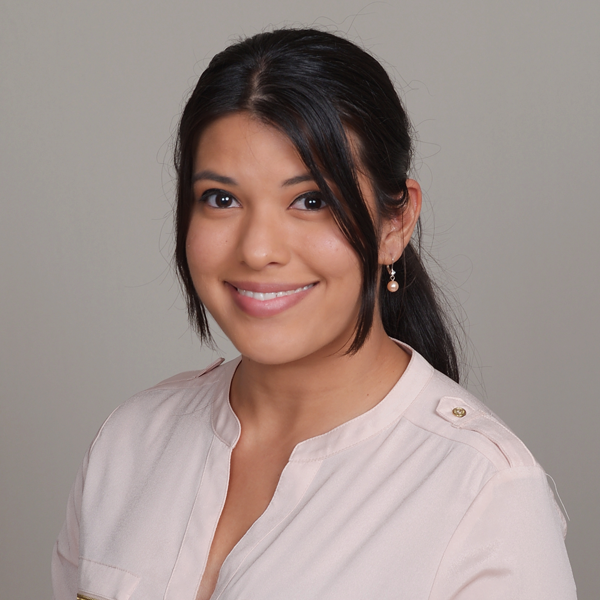 Jaclyn Niederbrach
jniederbrach@parasec.com
Jaclyn loves experiencing a good "aha" moment. There's just something invigorating about that moment of realization and clarity. She enjoys asking questions and doing research to find a solution to any problem at hand. Jaclyn's research skills, attention to detail and customer service experience have made her an invaluable member of our Los Angeles team. We're very lucky to have her!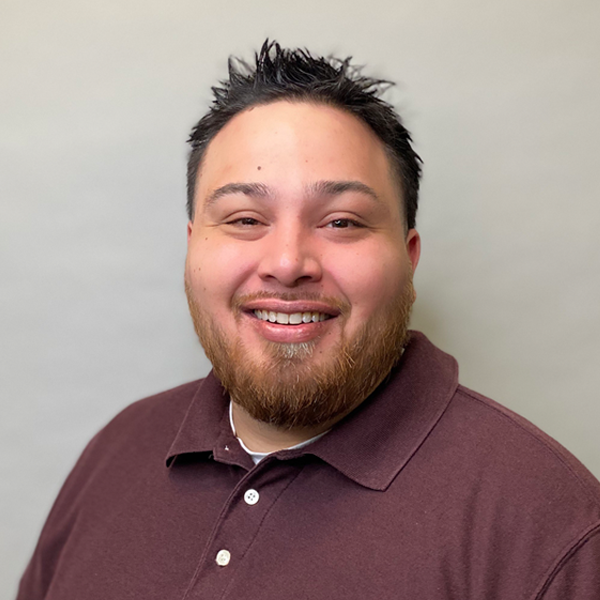 Jason Batalla
Registered Agent Specialist
When we hire new team members, we look at both their skills and their compatibility with our company values. When we met Jason, we knew his work ethic and positive disposition made him an ideal fit. After we brought him onboard, we discovered how much he thrives on learning new things and facing challenges head on. He's a rock, but he's also not afraid to rock the boat if it means making improvements that will benefit his team and our clients.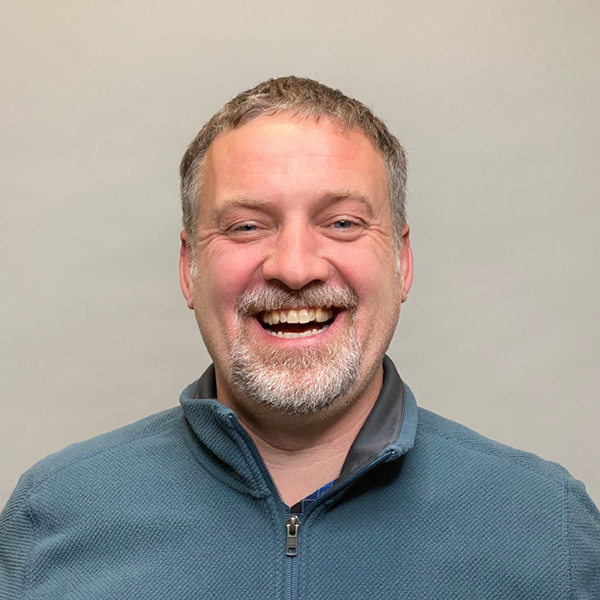 Jason Sawatzky
Information Technology Supervisor
There are a couple of things you should know about Jason—he speaks four languages (five if you include SQL, a programming language); he can play guitar and sing; he starts playing Christmas music in September; and he is a whiz when it comes to computers, phone systems and our CRM platform.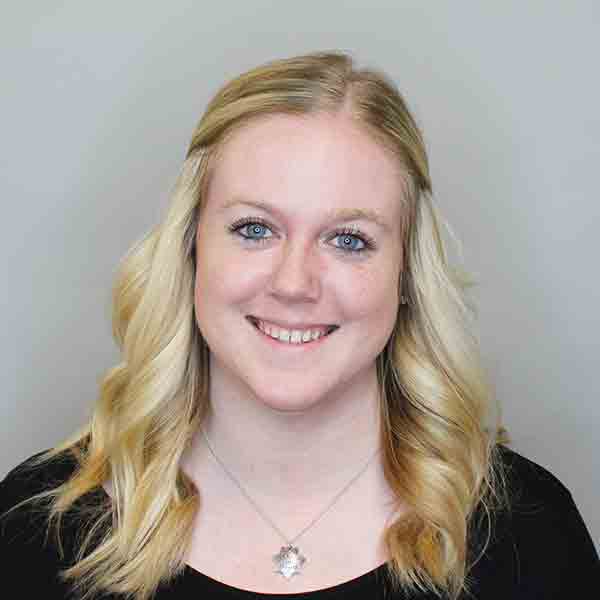 Jennifer Wanner
jwanner@parasec.com
Jennifer always makes customer service her top priority. "I want to make sure that my clients know I'm here to help them with whatever they need," she explained. "I also want my team to know that I'm here to support them," she added.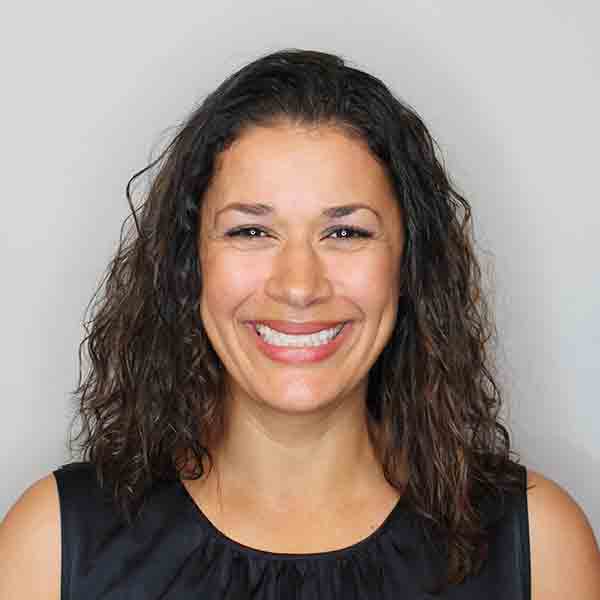 Jenny Solis
jsolis@parasec.com
Once upon a time, Jenny worked at Build-A-Bear where she stuffed cute animals to the absolute delight of small children. Today, this friendly and fiercely loyal lady is a star in our accounting department—assisting with accounts receivable/payable, bank reconciliations, customer retention and more. We simply adore her.
Jessica Johal
As the quality control specialist for our corporate team, Jessica's primary duty is to review all filings to ensure they are mistake free before being completed. She also helps process a variety of online requests for our clients. Her role requires a keen eye and a high level of accuracy. Luckily, those are skills that come naturally to her. As a child, Jessica dreamed big, imagining she would grow up to become a celebrity (actress/singer), chef and pilot—all in one! In any case, we're sure glad her path led her our way first. With her drive and charisma, there's still time for her dreams to come true!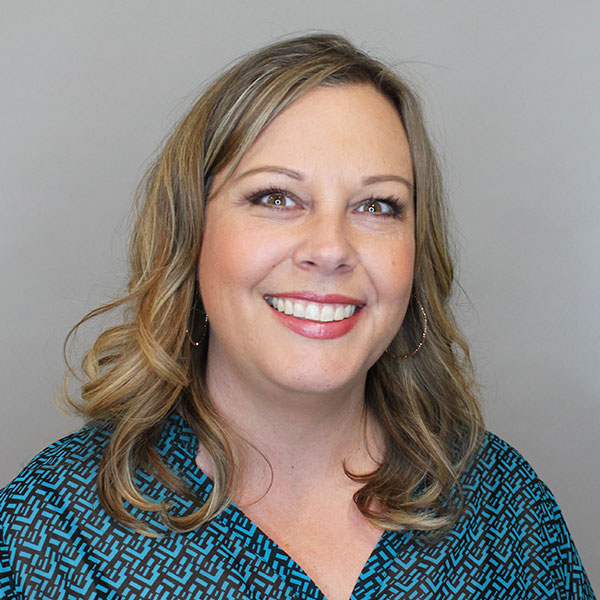 Jessica Sierras
Senior Operations Manager
jsierras@parasec.com
Jessica is responsible for providing leadership and direction to the compliance and corporate departments. A part of the company since 1999, Jessica has the experience and insight necessary to keep things running smoothly. She's also a delightful and dedicated individual, and we're proud she's on our team.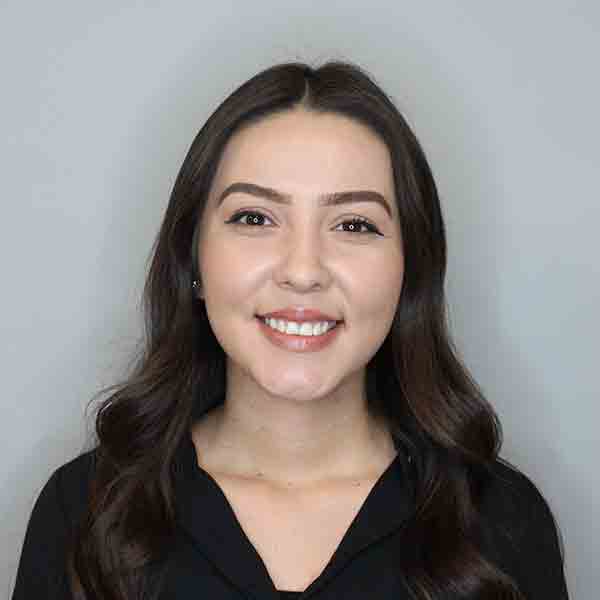 Jocelyn Heredia
Jocelyn is an honest, reliable and hardworking individual who always strives to go above and beyond what is expected of her. "I'm someone who sets goals and does everything possible to achieve them," she remarked. Jocelyn has made one of her goals to ensure that every client is happy with the service they receive. We 100% support that goal!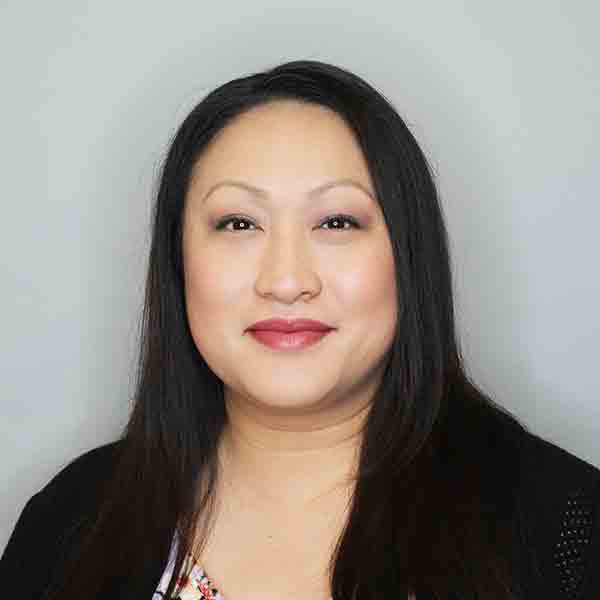 Jody Moua
Registered Agent & Compliance Supervisor
jmoua@myparacorp.com
Remember in "Pretty Woman" when Julia Roberts' character experiences opera for the first time? She's gripped by the performance; an opera lover is born. For Jody, that moment came when she saw the opera, "Cendrillon." Walk by her office, and you'll likely hear dramatic arias in the background as she works to keep our registered agent and compliance department humming.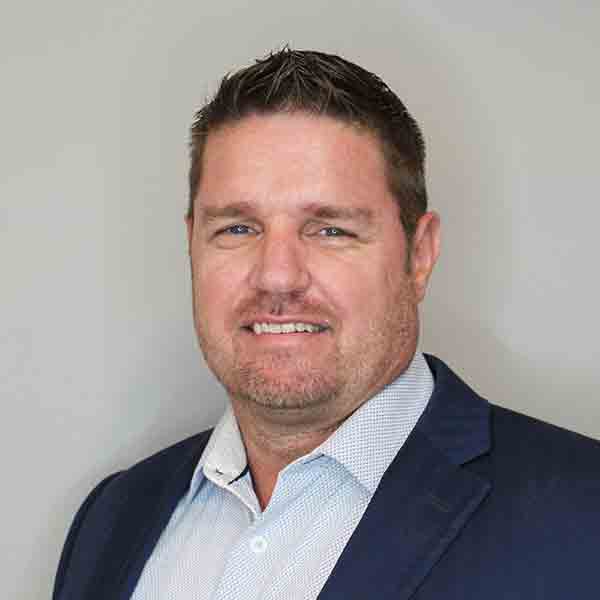 Joe Horchem
Regional Accounts Manager
jhorchem@parasec.com
"The aspect of my job that I find most rewarding is working for a company that is 100% employee owned," remarked Joe. "Each member of our team values the level of care our clients receive and being able to see that in action is very rewarding."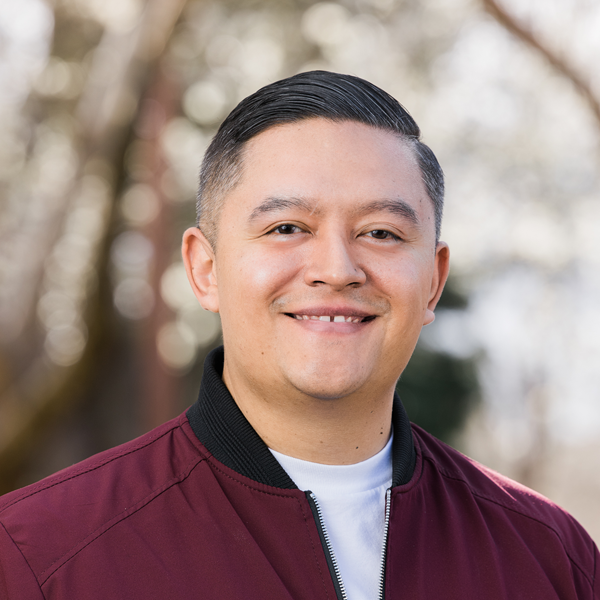 Jose Gomez
Admin Services Supervisor
jgomez@myparacorp.com
A dependable employee with a strong work ethic and a spirited disposition, Jose first joined our team in 2017. Jose loves laughing, and the opportunity make those around him laugh with his witty sense of humor. He embraces each day as "the best day of the year"—which is probably our favorite thing about him!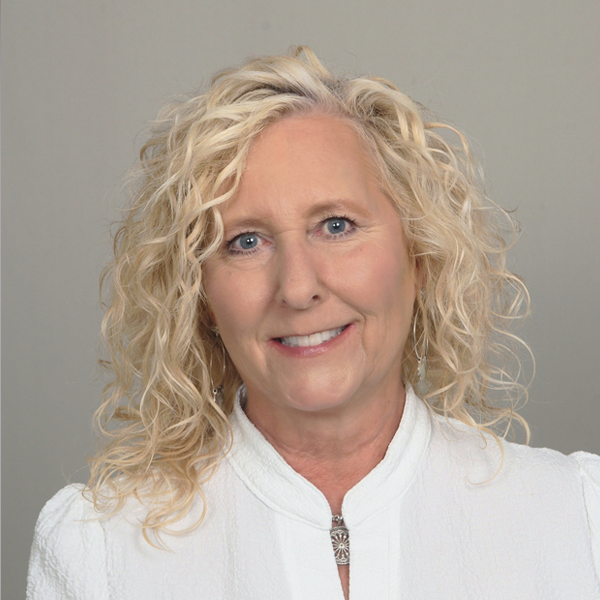 Judy Cotterill
Regional Accounts Manager
jcotterill@parasec.com
Prior to joining Parasec, Judy worked as a senior paralegal at one of the most prestigious law firms in the southeast. Her experience as both a long-time client and member of our team, provides Judy with a unique ability to assist her clients with their business needs. Judy thrives off of client interaction, and takes great pride in helping her clients.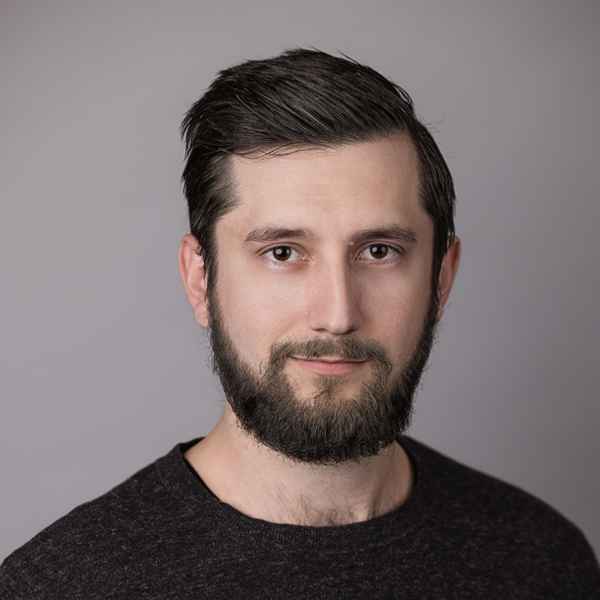 Justin Allen
Information Technology Support Specialist
"Figuring out tricky problems is always rewarding–especially when doing so benefits fellow employees and makes their job easier," explained Justin. And the thing is, he does just that. He also manages to do it while making us laugh. Service with a smile! Now, if Justin could just win over his cat, Banjo, who he claims resents him. Knowing Justin like we do, we seriously doubt that's true.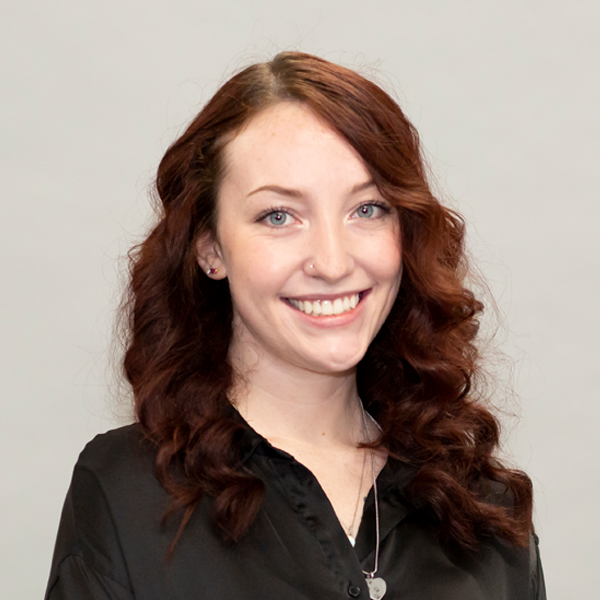 Kaitlin Giblin
kgiblin@myparacorp.com
"I think that my adaptability and passion for excellence help me out greatly in my current position," remarked account executive Kaitlin Giblin. Her keen attention to detail also proves helpful when processing work on behalf of our clients. In her spare time, Kaitlin loves to garden. "I make sure that I go out and tell my garden how pretty it is at least twice a week (because everyone knows that plants grow the best when you talk to them)," she explained.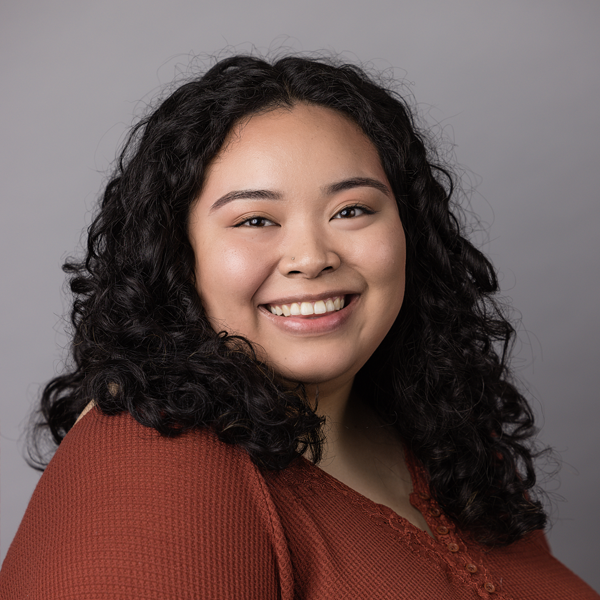 Kalani Kamiyama
kkamiyama@parasec.com
If you ever get the opportunity to interact with Kalani, you will not be disappointed. She has this energy about her that is so refreshing. She's kind, thoughtful, and a hard worker. She truly wants to ensure her clients receive the best care. "In UCC we process filings every day and making sure these documents are accurate is key to my position," she explained. When she's not working, Kalani is most likely in her reading nook at home. "If I could read all day, I would. My favorite genre to read is thriller/mystery; I love the suspense that this genre brings!" she remarked.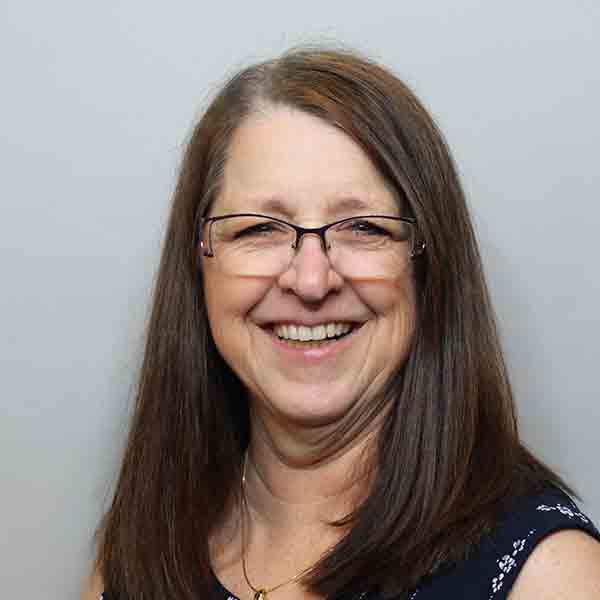 Karen Risoen
Human Resources Generalist
krisoen@parasec.com
Karen is sympathetic, knowledgeable, patient and helpful. Whether she is teaching an employee about our timeclock system or talking a supervisor through how they can help an employee be more successful, Karen always strives to be supportive and informative. She's pretty much perfectly suited for her role.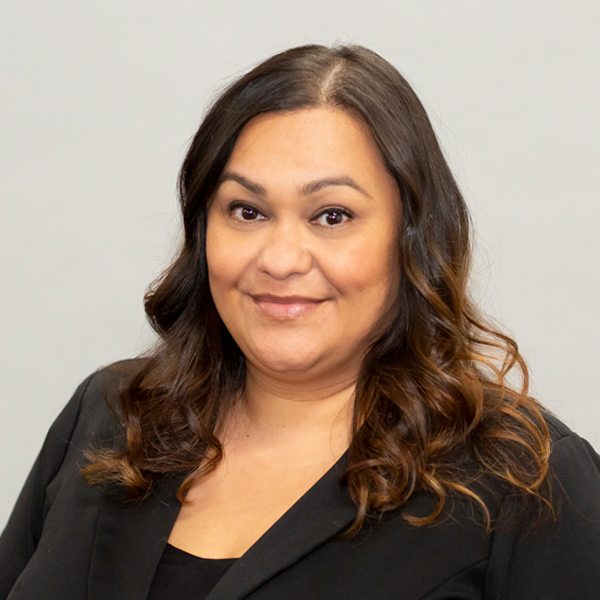 Karina Hernandez
khernandez@parasec.com
Karina H loves to sing, even though she's not any good (her words, not ours). One thing she is good at? Being an integral member of our accounting department. She is efficient, accurate and dependable. She's a team player, willing to do what she can to help everyone succeed. We are proud to have her on our team—even if she won't be the next American Idol.
Katherine Anglin
Katherine processes orders for our Delaware-based entities quickly, efficiently, and always with a smile on her face. In her free time, she can be usually found writing stories about complex characters. In fact, one of her goals is to become a published writer.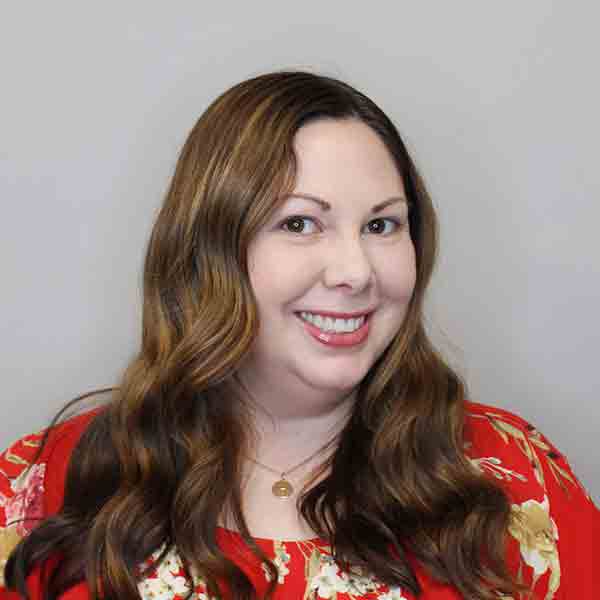 Katie Carleton
kcarleton@myparacorp.com
Katie is an enthusiastic and confident individual with a strong work ethic and a desire to deliver the best customer service possible with every client interaction. When she's not at work, Katie finds volunteering to be an enriching and inspiring way to spend her free time.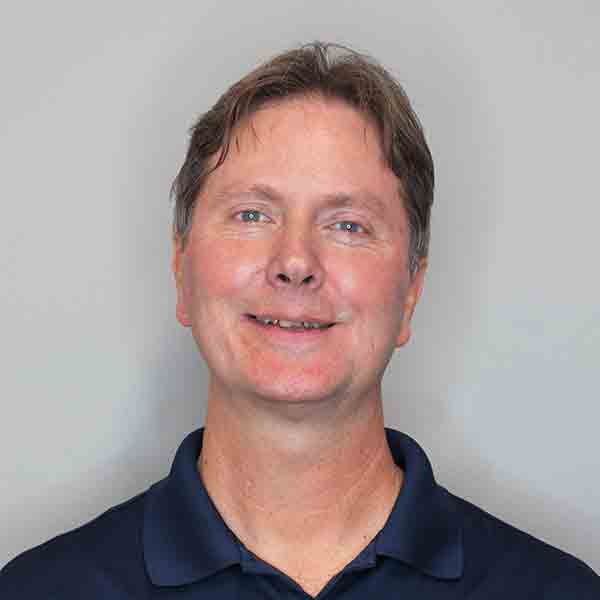 Kevin Guse
kguse@parasec.com
"The most rewarding aspect of my job is developing relationships with co-workers and agents that have blossomed into lasting friendships throughout the years," remarked Kevin. A member of the team since 1997, Kevin's friendly, gregarious personality makes him perfectly suited to his role.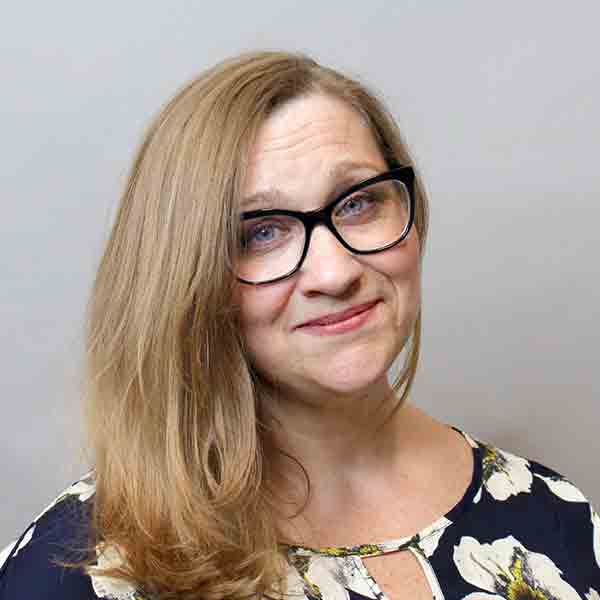 Kimberly Alexander
Knowledge Department Supervisor
When asked who she admires, Kimberly was quick to answer with Mr. Rogers. "His radically kind and emotionally-intelligent approach to life, education, and human relationships has always felt very special to me," she remarked. Funny; we admire Kimberly for similar reasons. With her on our team, it's always a beautiful day in the neighborhood.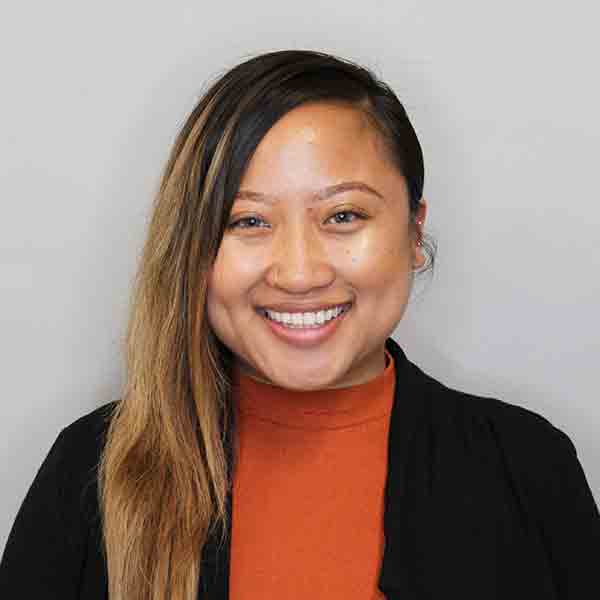 Kristen Carter
kcarter@myparacorp.com
Kristen lives by the motto, "You only live once." She approaches every day with a gusto, enjoying all the world has to offer her and cherishing each memory she creates. She loves cooking, working out, hiking, snowboarding, visiting the ocean, and stargazing. She's a free spirit and her enthusiasm and joie de vivre are inspiring!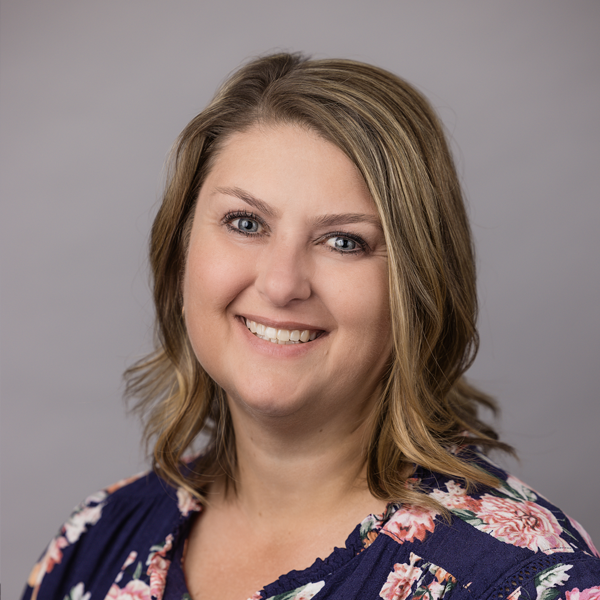 Lacy Brown
lbrown@myparacorp.com
As an account executive in our registered agent department, Lacy is responsible for assisting clients with any questions or needs they may have. She is fast, accurate, and happy to help! In fact, she finds it incredibly rewarding when she is able to help her clients on their projects.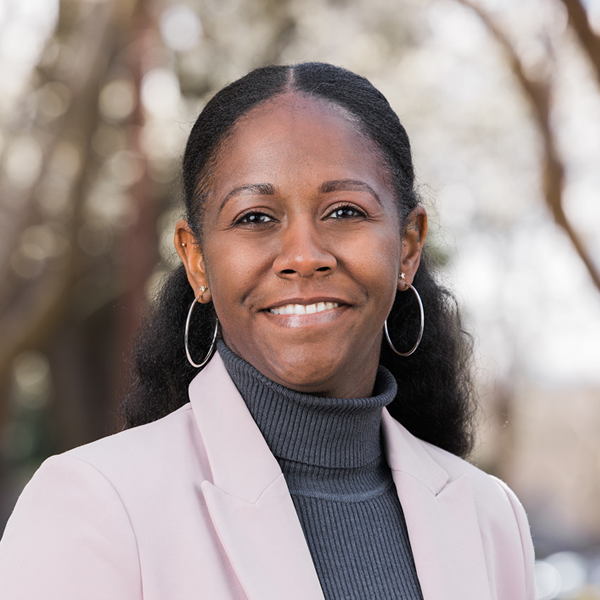 Leticia Burleson-Herrera
Registered Agent & Compliance Manager
lherrera@parasec.com
Leticia's ability to actively listen is a quality we truly appreciate. She gives every matter brought to her attention her full consideration—examining and implementing processes and solutions that enhance our offerings on a regular basis.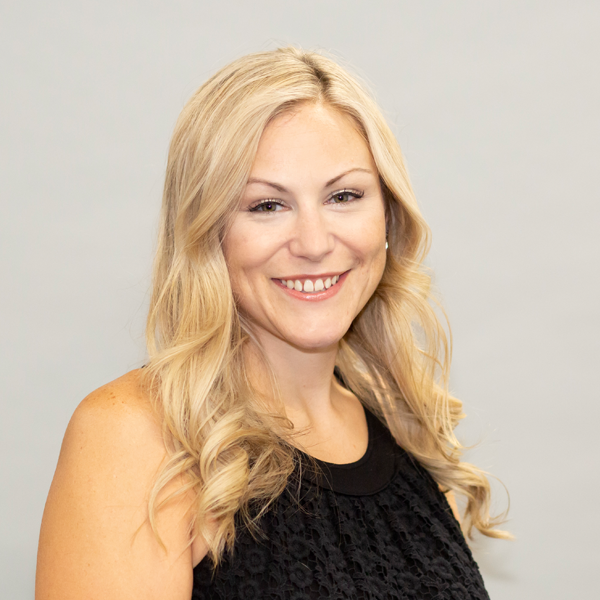 Lindsay Culley
Los Angeles/UCC Supervisor
lculley@parasec.com
When Lindsay was a kid, she just knew she'd grow up to be a butterfly. After coming to terms with the fact that her dream job was unrealistic, she went on to supervise our UCC department and Los Angeles-based team—dreams in their own right. Today, she employs creative thinking, effective communicating, and personal integrity to inspire her team at Parasec.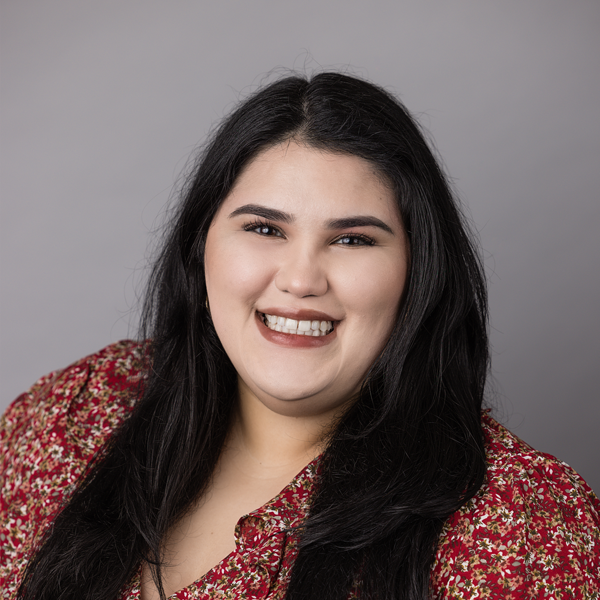 Lisi Hernandez
Lisi is an absolute delight to work with! She is upbeat, considerate and intelligent—not to mention her work ethic is unwavering. As a junior account executive for our UCC department, Lisi helps her clients with searches, filings, and recordings. It's a job she loves, and it shows. "I love that we have the opportunity to work with clients all over the United States, because I always learn something about a different place," she remarked.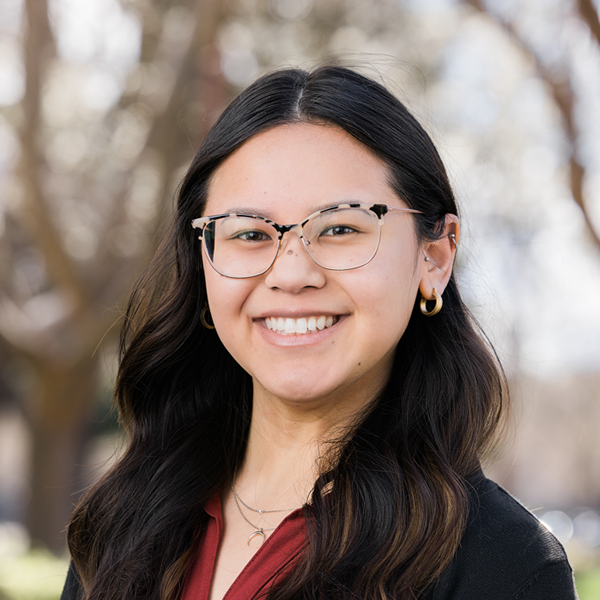 Mae Barba
Mae is responsible for registered agent filings, annual reports, and updating client accounts, to name just a few of her duties. She is reliable, detail-oriented, and outgoing. Mae loves that her role allows her to help others, both clients and coworkers alike. She is a true asset to our compliance team, and to those who entrust us as their registered agent. In her free time, Mae can be found watching and playing a variety of sports. She's also a singer, and hopes to one day sing the national anthem at a Golden State Warriors game.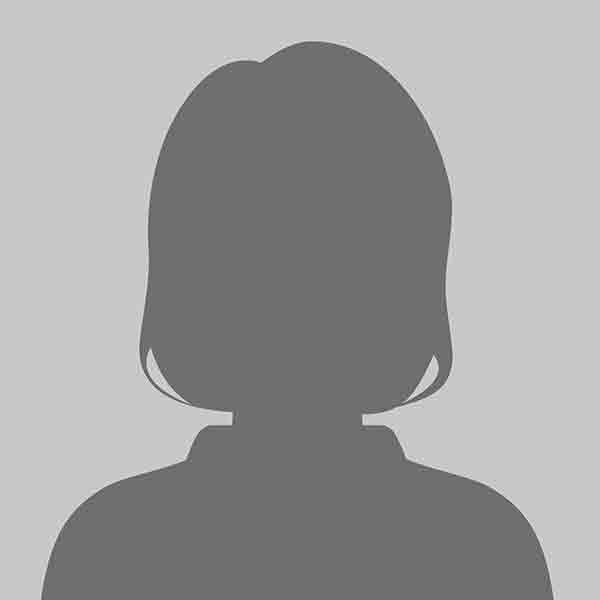 Marisol T.
mtorres@parasec.com
Marisol strives to learn and grow as much as she can each day—thriving on the feedback she receives from coworkers and clients alike. When she's not striving for perfection at Parasec, Marisol enjoys family outings to the park, playing board games with her kids, and whipping up new creations in the kitchen.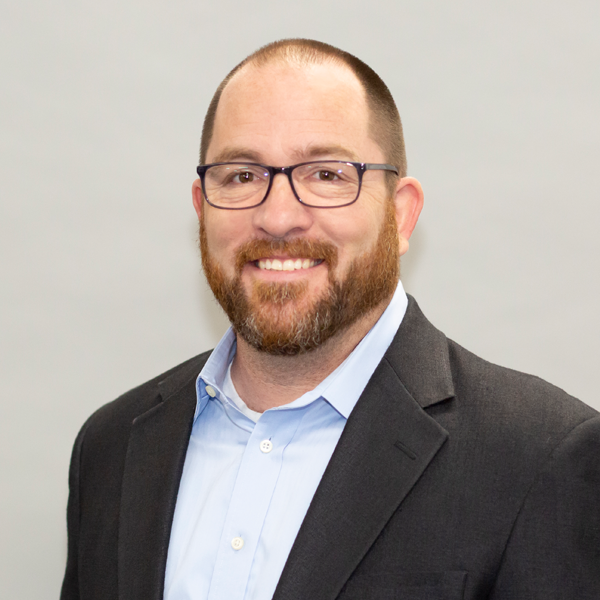 Matthew Marzucco
mmarzucco@parasec.com
A part of the Parasec team since 1998, Matthew leads with passion and integrity—creating a company culture that inspires, educates, engages and values customer care and sound financial decision making.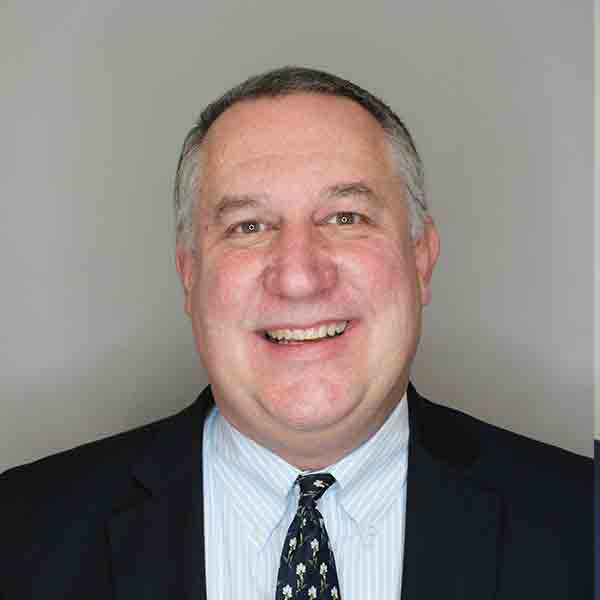 Michael Breedlove
Regional Accounts Manager
mbreedlove@parasec.com
Prior to joining Parasec, Michael spent more than 15 years as a corporate paralegal, a licensed California attorney, and legal recruiter. His extensive industry knowledge and experience help him guide each potential and existing client to the most beneficial business solutions.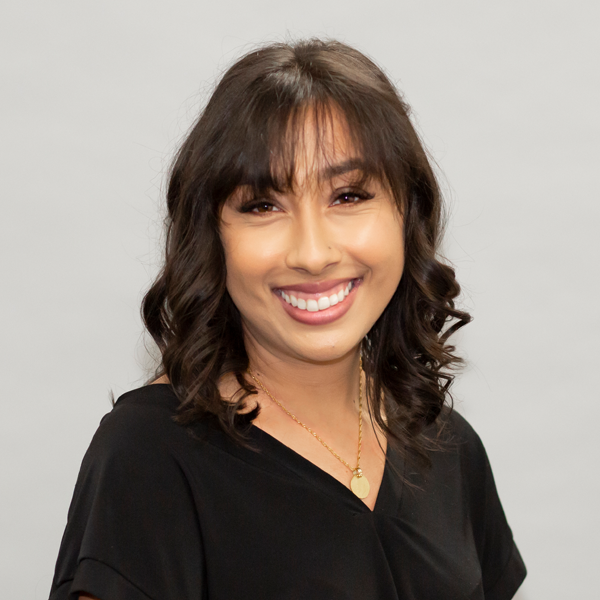 Miranda Freeland
Miranda is a reliable, dedicated and hard working member of our team. She adapts easily to new situations, has a keen eye for detail and is always looking for ways she can assist her coworkers. When asked who she'd like to swap places with for a day, she was quick to name actor/wrestler/businessman Dwayne "The Rock" Johnson. Well, it may not be exactly the same thing, but we certainly think she rocks!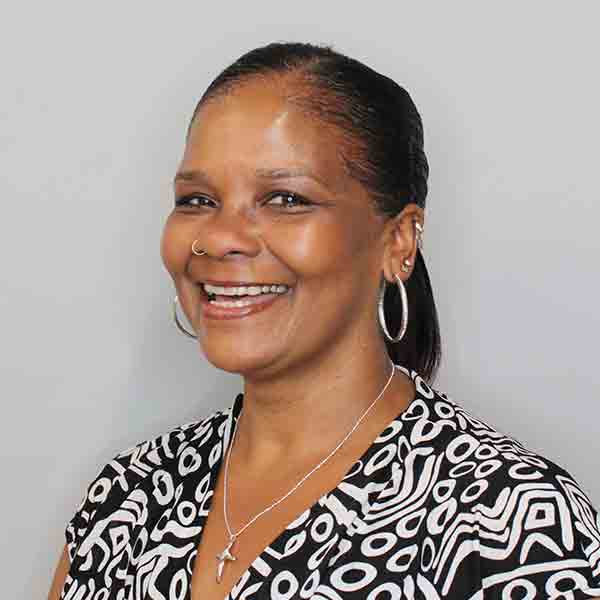 Nicola Highsmith
nhighsmith@parasec.com
Nicola wants her clients to know she's committed to providing them with exemplary customer service. A member of the team since 2004, Nicola is a detail-oriented, focused and hard-working individual who always puts her clients' needs first. We're sure it's safe to say that her clients appreciate her dedication as much as we do!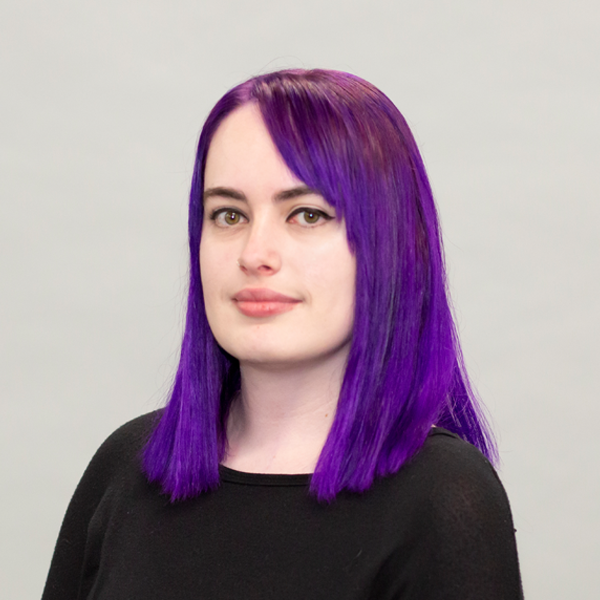 Rachel Schott
The ability to work with tight deadlines and a high degree of accuracy are essential skills for our annual report management team. Luckily, Rachel is perfectly suited for the position! She is organized, detail oriented, and a fast learner. Before joining our team, Rachel worked as a sales rep (in the beer industry) and as an event coordinator at a women's resource center. She's been known to rock some pretty bright hair colors (see bio pic for photographic evidence).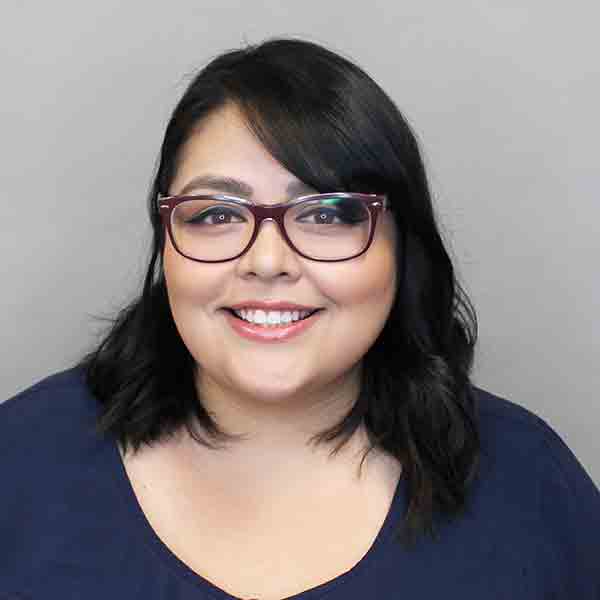 Sabrina Horta
shorta@parasec.com
Outgoing and kind, Sabrina is known around the office as a social butterfly. "I make it my goal to interact with people around me, and to be a positive influence in the workplace," she remarked. Her efforts do not go unnoticed as her fun-loving spirit is appreciated by coworkers and customers alike.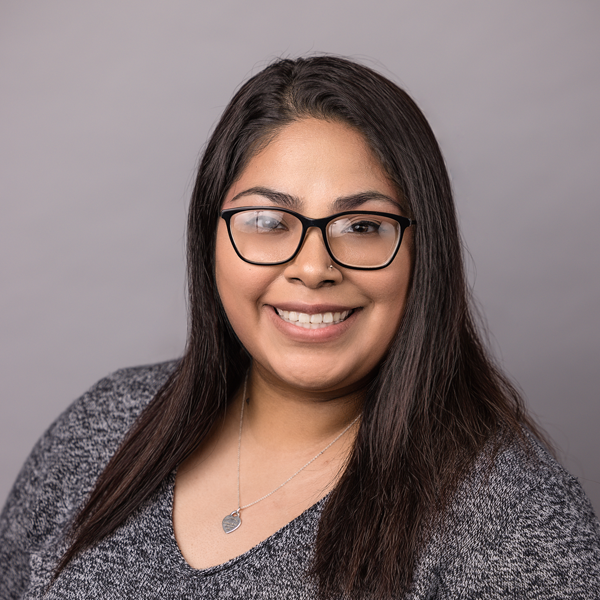 Saida Galan
When you're looking to hire a new team member, you look for a range of traits. You want to put the right people in the right positions. So, when we met Saida, we instantly knew she was the perfect addition to our team. She is dependable, inquisitive, positive, detail oriented and hard working. We hope she knows just how much we appreciate her!
Sarah Robertson
Sarah puts great stock in providing exceptional customer service to her clients. She also prides herself on being detail oriented, organized, hardworking, and helpful. An avid reader, Sarah can be often be found with a book in her hands. In fact, she's amassed quite a library at home. She also enjoys drawing and painting in her free time.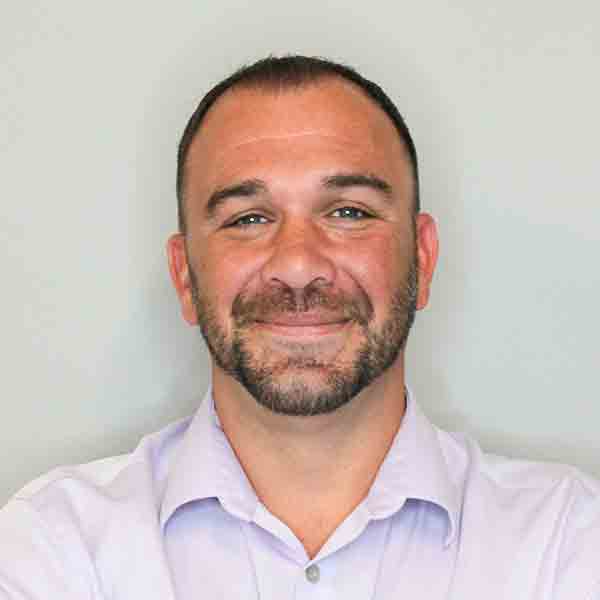 Steve Zenovieff
Some kids grow up wanting to be an astronaut or a firefighter, but Steve wanted to be a firetruck. Yup. You read that right. Firetruck. "I didn't really want to be the first line of defense against fires, so I thought I would make a good firetruck—helping along the sidelines and doing my best to help put out fires," he explained.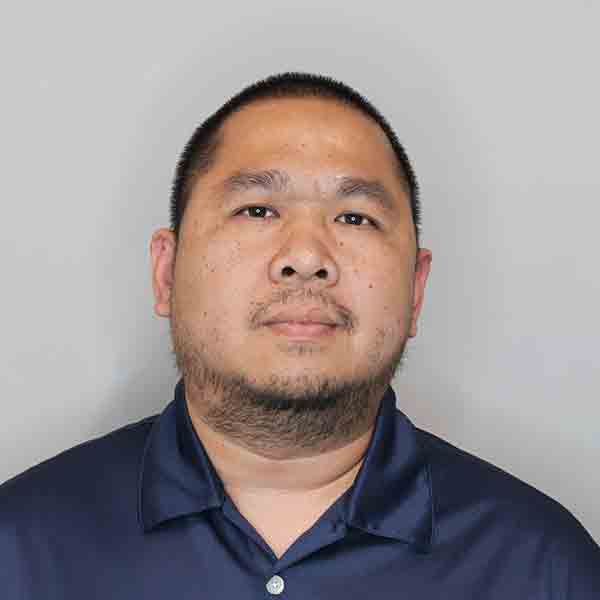 Tien Thoong
Tien is a quiet, hard-working individual with a subtle yet brilliant sense of humor. He performs a variety of online tasks for our UCC, corporate operations and registered agent departments, which is no small feat and requires the ability to wear multiple hats.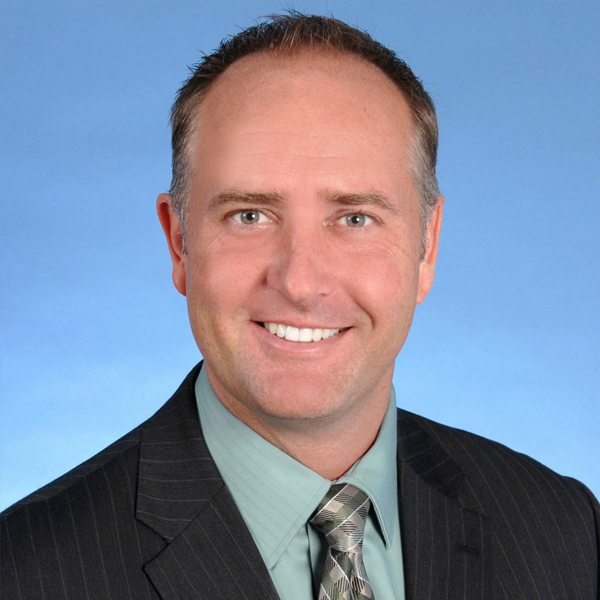 Todd Shrider
Regional Accounts Manager
tshrider@parasec.com
In his more than 30 years in the business consulting arena, Todd has worked closely with both small business entrepreneurs and Fortune 100 companies. Regardless of the business' size, Todd is fully invested in the outcome of every project and in making his clients happy.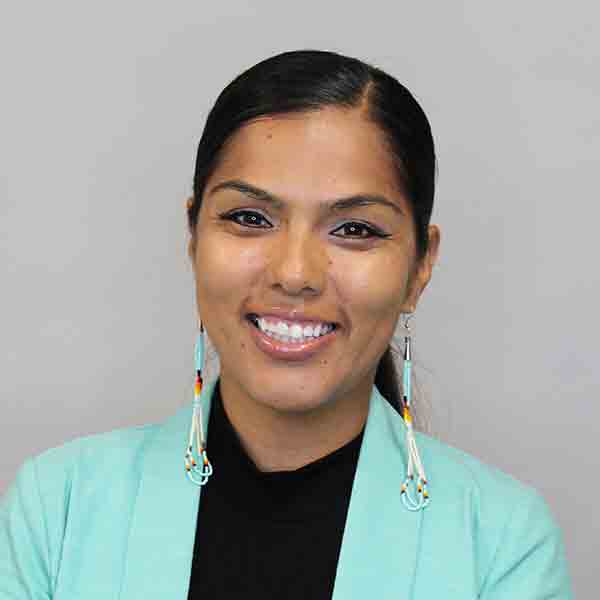 Tracy Eleck
teleck@parasec.com
Tracy is outgoing, hardworking and always strives to make sure her clients are well taken care of. She's an asset to anyone needing UCC services. She also has an impressive shoe collection (upwards of 100 pairs)—she's basically the Imelda Marcos of team Parasec.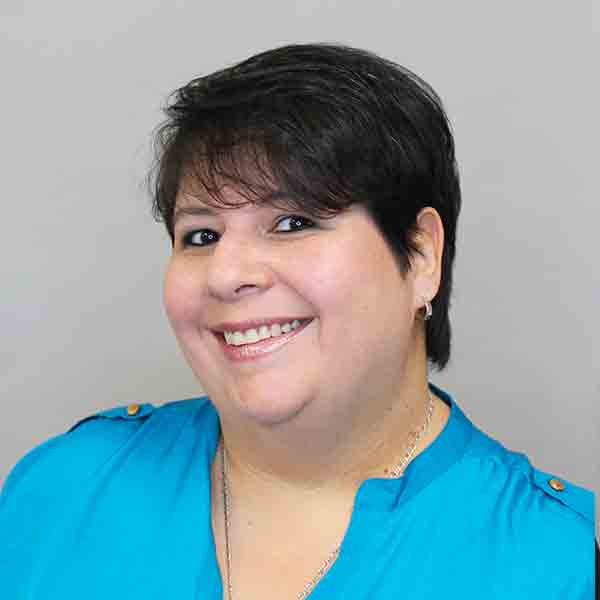 Valerie Rodriguez
Since she first started with Parasec in 1999, Valerie has proven herself an invaluable member of our team. She's worked in a variety of departments, including support, registered agent and compliance services, and currently our corporate services department. Regardless of the department, Valerie's passion for providing exemplary customer care and accurate work has always shown through.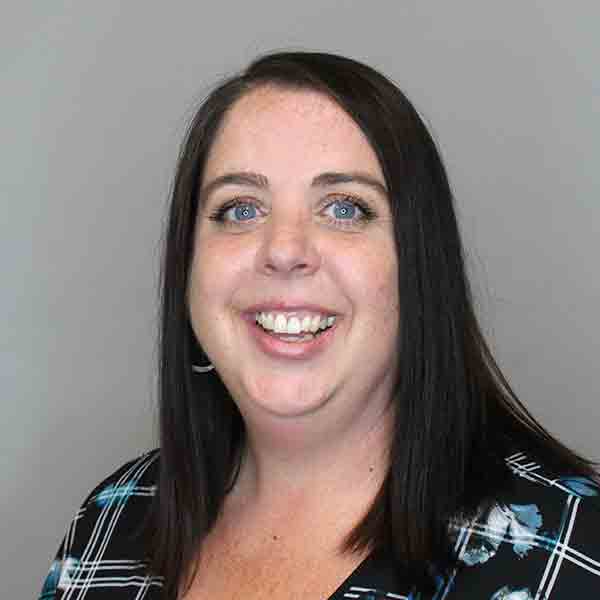 Vanessa Calhoun
During her time with Parasec, Vanessa has worn a number of hats and worked in several departments. She is definitely a pillar of knowledge within the company and an invaluable member of the team. We're truly lucky to have her!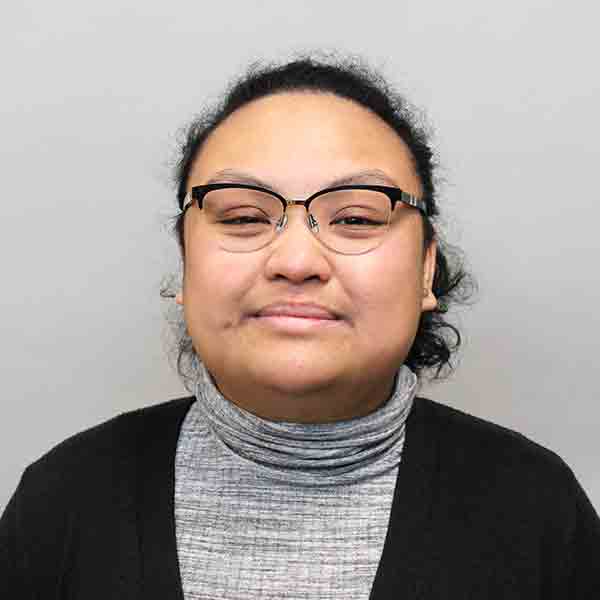 Vanessa Flanagan
The most unusual thing in Vanessa's office are the origami cranes she is making for every member of her team. There's not quite a thousand members on her team, but it's a small start toward being granted happiness and eternal good luck. Keep at it, Vanessa!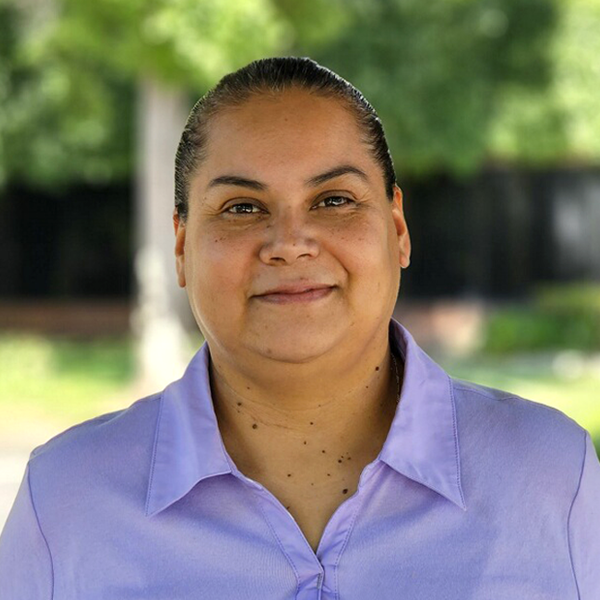 Yolanda Duarte
Motivated, hardworking, dependable, and always open to learning new things, Yolanda has been a great addition to our Los Angeles office. She's a true asset to our apostilles and legalizations team. Yolanda finds it incredibly rewarding when she is able to assist a client with a project they are working on. She's also always down to chat about Star Wars. She's a huge fan and even has a Grogu snow globe on her desk. Let's just say the Force is strong with this Parasec employee owner!