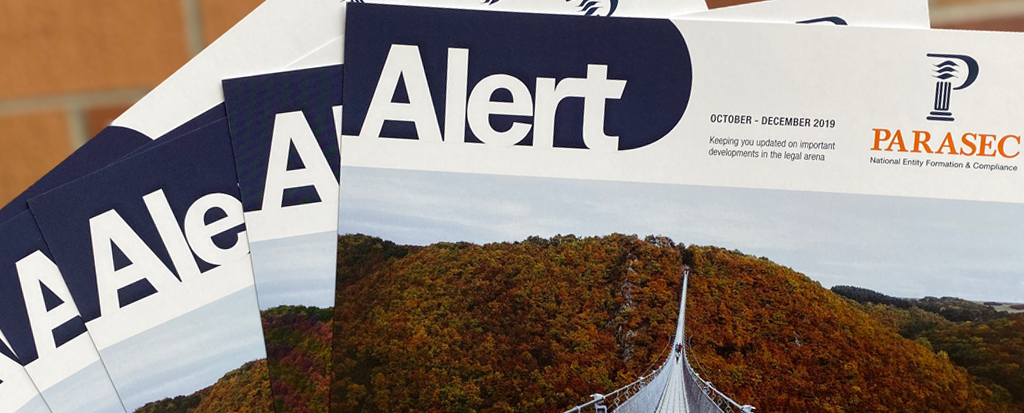 Stay current on the latest industry news and jurisdictional updates with our quarterly newsletter, The Alert. Find past editions below and sign up today to have the newsletter delivered directly to your inbox.
A NOTE FROM JESSICA
CORPORATE OPERATIONS / UCC MANAGER
Hello, everyone. For those of you who don't know me, I've been with Parasec for many years—in fact, I just celebrated my 20th anniversary! Throughout the years, I've worked within many departments and have developed close friendships with my coworkers and clients alike.
A NOTE FROM IAN
NATIONAL SALES MANAGER
Hello, and happy summer to you all! While I've been with Parasec for many years and travel regularly to visit our customers, the sheer number of clients we have means that meeting everyone would be a Sisyphean task that I'm not likely to ever complete.