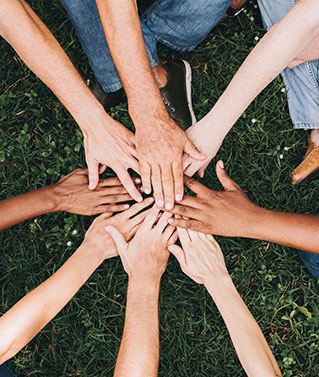 Exceptional customer service and superior performance have long been central to the company culture here at Parasec, where we pride ourselves on providing our clients with an easy and reliable way to process their documents and information. For more than 40 years, our loyal customers have turned to us for all of their document filing and retrieval needs—trusting that we will not only meet, but, exceed their expectations.
A large part of our success is due to the company culture that we have actively worked to create and foster. We prioritize employee education and engagement, customer care, personal integrity, productivity and accountability, emotional intelligence, and sound financial decision making. New team members are hired for both their skills and their compatibility with our core values, which we believe contributes to the number of long-standing employees on our team.
As an employee-owned company, every individual at Parasec has a vested interest in turning out high-quality work and providing unparalleled customer service to both their fellow employees and our customers. When you call Parasec during business hours, you get a real live person who genuinely cares—never an automated system prompting you to push an endless series of buttons. We are a cohesive team, looking out for one another and committed to delivering the best customer care possible.
Our employees are hard-working, driven individuals with a thirst for knowledge and professional growth. We make a point of providing ongoing educational courses—ensuring our staff receives the most up-to-date training and knows about the latest industry changes, and giving them the tools to grow both personally and professionally.
We also understand the importance of listening to our customers. We strive to keep the lines of communication open—always encouraging customer feedback. By taking the time to listen, we have been able to tailor our ever-expanding list of services to meet the needs of our customers.
Our enthusiastic and driven team, commitment to our core values, and daily runs to various agencies not only set us apart from the competition—they're one of the reasons we're considered one of the best and most reliable entity formation and compliance companies nationwide.