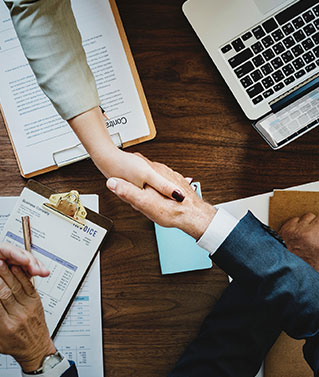 Most official business entities are required to appoint and maintain a registered agent who has a physical address in the state of formation or qualification and is available to receive important documents at that address during regular business hours. In some jurisdictions, a registered agent may also be referred to as a statutory agent or resident agent. Whatever term is utilized in your state, the primary responsibility remains the same: to accept and forward service of process (SOP). In some states, the resident agent will also receive official correspondence from the state, such as tax and reporting notices.
We offer commercial registered agent services in all 50 states as well as the District of Columbia—providing reliable, professional representation to corporations, limited liability companies, and other business entities nationwide. Parasec can also serve as resident agent in Guam, Puerto Rico, the US Virgin Islands, and many international jurisdictions—just ask our experts for details.
When you enlist our registered agent services, you can expect:
Dependability: We're always available during state-required business hours to accept service of process on behalf of your company—preserving your right to due process and protecting you from losing a lawsuit by default.
Compliance: Our experienced team will perform annual reviews on the status of your entities—a helpful tool to keep your business in compliance.
Privacy: As your registered agent, we accept service of process on your behalf—eliminating the potentially embarrassing situation of being served at your place of business. Electing us to act as your registered agent also protects your personal information from being listed publicly.
Efficiency: You'll be notified right away when service of process or other important legal documents have been received (such as tax notices or annual reports).
Online Entity Management: Our ParacorpPlus™ entity management platform gives you secure, 24-hour access to your entity information. View your important calendar dates, open and closed entities, service of process history, invoices and other relevant documents. You can also quickly and easily download your business entity information to an Excel spreadsheet for personal use.
Quality Customer Service: Our knowledgeable representatives are available by phone, email or live chat from 5:30am to 5:30pm PT five days a week. Have any questions about our services, changing your registered agent, or your account in general? We're here to help.
Knowledge & Experience: Since 1987, we have offered dependable commercial registered agent service to hundreds of thousands of entities. This experience has given us invaluable insights into the varying registered agent requirements—positioning us as one of the most reliable and reputable providers in the industry.
Learn more about our services.