Help your clients keep all their estate planning documents, final arrangements and tax records neatly organized for future use with our professional estate planning kits (also commonly referred to as estate planning binders). Our estate planning kits include the forms and paperwork needed to record all family data, such as family history, asset lists, liability listing, funeral arrangements, and more. Currently available in three styles, each estate planning kit features high-quality construction, attractive detailing and 14 pre-printed index tabs, including:
Personal & Family History
Durable Power of Attorney
Powers of Attorney
Wills
Living Wills
Trust
Financial Assets
and more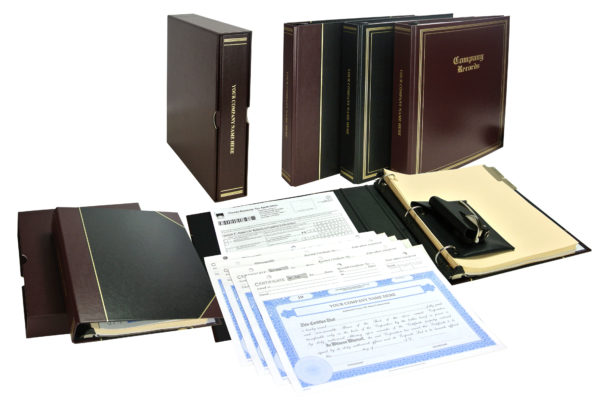 Deluxe Kit: Designed to last, our deluxe estate planning kit is handcrafted with high-quality materials and superior details. Each three-ring binder features a unique interlocking mechanism that stops pages from ripping out, a rubber-coated opening lever for added comfort, and a pocket seal secured in place with grommets. Available in burgundy, black and black/burgundy with traditional semi‐gloss finish. Also available in a linen finish (shown above) in black and black/burgundy. All deluxe kits come with a matching slipcase, and feature gold detailing.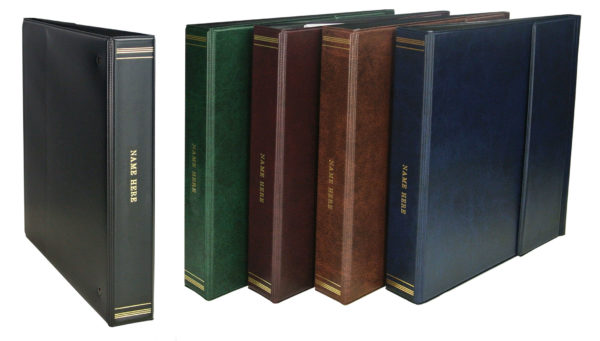 Portfolio Kit: Our portfolio estate planning kit features the same high-quality details found in our deluxe kits; however, this version utilizes a velcro flap closure rather than a slipcase. Constructed of two-toned, textured vinyl with gold detailing, this kit is available in black, brown, blue, green and burgundy.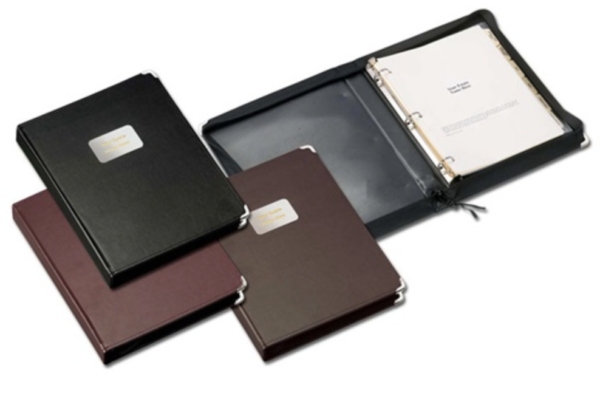 Zippered Portfolio Kit: These zippered estate planning kits are an elegant choice for those looking for a portfolio-type binder. Sewn edges, a zipper closure and metal corners make these an impressive choice. The organization name is engraved on a chrome-plated brass plate on the exterior, while the interior features a pocket and business card slot. Available in black. Kit measures 13.25" x 10.75.
For more information and pricing on any of our estate planning kits, give us a call at 800.533.7272.