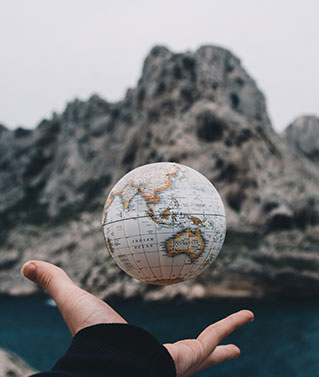 If you need to have a document apostilled or legalized for use in a foreign country, we can help! Our knowledgeable apostille and legalization team is well versed in the varied rules and requirements involved in these complex international transactions. We've spent decades building a professional network that enables us to successfully track documents through every Washington D.C. embassy, and the consulates and consulate-g­enerals in other cities across the nation.
We can assist with having the following documents apostilled or legalized for use abroad: corporate documents (formation documents, mergers, amendments, etc.), patent and trademark documents, vital records (birth and death certificates, marriage certificates, etc.), educational records (diplomas, degrees, transcripts, etc.), notarial attestations, and more.
Our apostille and legalization services include:
Apostilles: Apostilles can only be issued for public documents issued and used by countries that adhere to the Hague Convention Abolishing the Requirement of Legalisation for Foreign Public Documents (also known as the Apostille Convention or the Hague Convention). Our apostille experts are here to simplify the apostille process—so you can focus on other aspects of your business.
Authentications & Legalizations: In cases where an apostille is not an option, our team can assist with the often-cumbersome authentication and legalization process—which can vary greatly depending on the type of document as well as the rules and requirements of the originating county and state, and destination country.
Translation Services: We offer certified translation services in nearly every language for a variety of document types, including: vital records, civil documents, medical records, power of attorney documents, business documents, and more.If your international transaction requires the translation of documents, let our subject-matter experts ensure your translation is delivered on time and with accuracy.
Let our knowledgeable staff help simplify your next international transaction! Email our apostille and legalization services team at apostilles@parasec.com to get started.