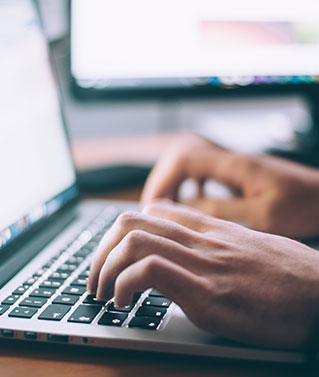 Want access to the easiest UCC form preparation and filing software available? Look no further than UCC eZFILE®. With electronic UCC filing available in more than 40 jurisdictions, using this secure online system is easy, saves time, reduces costs, and helps keep you informed. Each UCC filing submitted via the online system will undergo electronic requirement validation—ensuring your UCC filings meets state requirements. As an added value, all UCC filings that are prepared and submitted through UCC eZFILE® receive expiration date tracking at no charge—a savings of up to $15 per filing.
This online UCC system allows users to:
Prepare UCC filings.
Send drafts of UCC filings to others for approval/review.
Save UCC filings for submission at a later date.
Submit completed UCC filings electronically, which can help reduce fees in many jurisdictions.
Save commonly used debtor, secured party and collateral information in libraries for future use.
Create UCC filing templates to help you save time on future UCC filings with overlapping data—allowing you to edit the information specific to each transaction.
Create and export customized reports of your UCC portfolio.
Reach out to our team for more information on the UCC eZFILE® system, or for any additional UCC-related questions. Our team is here to help save you time and money!