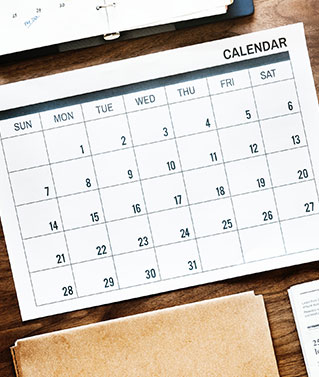 Our Managed Annual Report Services (MARS) can help centralize your annual report compliance and ensure that you don't miss a deadline—allowing you to focus on the day-to-day activities of your business.
Whether you have one entity or a thousand, you are probably already aware of the hassles involved in maintaining compliance. Each state has its own set of rules, deadlines, fees, and forms. That can make preparing and tracking your annual report filings confusing and labor intensive. Missing deadlines can result in substantial penalties, loss of good standing and even the administrative dissolution of your business.
When you let Parasec manage your annual report filings, you can expect:
Headache-free Compliance: Maintaining compliance for entities in numerous jurisdictions can be tedious. Especially given the varying forms and due dates. Our annual report specialists are here to tackle this cumbersome task for you. Sit back, relax, and focus on running your business. We've got your annual report filings covered!
Reduced Risk: Our compliance specialists are also here to help you greatly reduce the risk of missed filings, hefty penalty and reinstatement fees, the loss of good standing, and ultimately, the security of your business.
Knowledge & Experience: Since 1977, our clients have relied upon our expertise to help with annual report filings. In that time, we have amassed a wealth of knowledge regarding annual report requirements nationwide. Let our experience help ensure your entities are in compliance.
With MARS in place, our team will:
Perform an audit of each entity upon enrollment.
Complete required annual report forms from information you provide.
Request signatures (when necessary).
Submit documents for your review.
File each annual report with the appropriate state, advancing state filing fees on your behalf (with completion of credit application).
Send you confirmation reports of the filings once completed.
Conduct ongoing tracking of the required annual report filing date for each of your entities—performing status checks prior to filing each annual report.
Protect your entities by enrolling in our Managed Annual Report Services (MARS) today. Get started now.