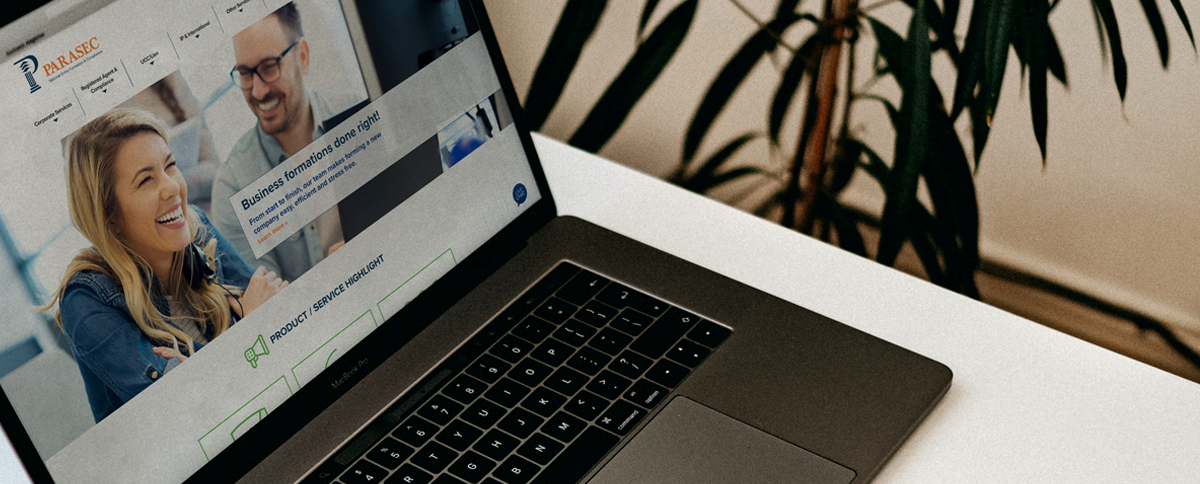 The first phase of the Parasec website redesign is slated to launch in the coming months. The new Parasec website will feature a streamlined, modern look and enriched content. The goal is to provide users with a more intuitive experience that enables them to navigate information regarding the products, services, and resources they need with ease. It will also deliver a responsive experience, offering users a seamless transition from desktop to mobile browsing.
In addition to accessing product information, clients will also be able to access the most current state business forms as well as turnaround times in several key states. We also plan to boost our "Meet the Team" page, so that our clients can easily find the members of our team who they routinely work with. Furthermore, our new site will also house or blog where we routinely post items of interest to our clients.
The next phase of this project will focus on streamlining the online ordering process. We will also make the customer dashboard and entity management platform more robust and user friendly. This phase of the website redesign is still in the early stages of development. We would love to hear your comments or suggestions regarding the functionality and/or tools that would optimize your online experience. Feel free to email us at feedback@parasec.com. You can also reach out to us via our "Contact Us" form located here.