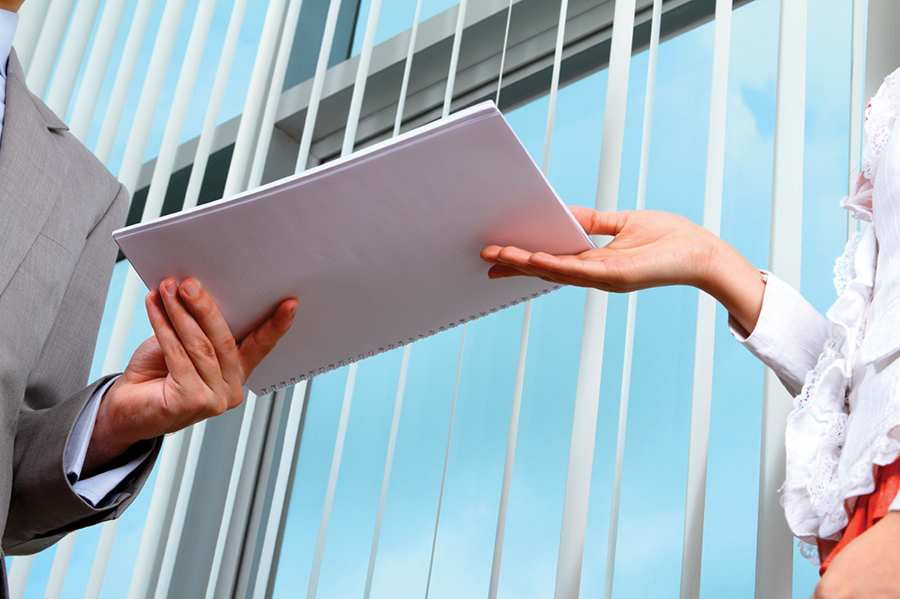 Already well versed on what a registered agent is and the role they play? If so, you can probably skip this blog post and read part 2 and part 3. However, if you aren't as familiar with the topic, we suggest you continue reading to learn more.
What is a registered agent?
Most business entities are required to appoint and maintain a registered agent in every state where they operate. Some states use a different term, so in your own state you may hear "statutory agent," "agent for service of process" or "resident agent." In fact, we will probably flip flop between the different terms in this post. Just know we are talking about the same thing. Regardless of the term used, the primary responsibility is the same: accept and forward service of process (SOP) and other official state mail.
What does a registered agent do?
Being a statutory agent isn't as simple as just accepting service of process and other official mail from the state. An experienced registered agent should…
Always be available during required business hours to accept SOP for your business—quickly notifying you if/when they do.
Ensure you never miss an SOP or important legal notice.
Help you avoid fines and penalties from not having a registered agent or having a missed/poorly handled SOP.
Provide a consistent street address for SOP, even if your business changes location.
Who can act as registered agent?
Now that you know what an agent for service of process does, let's discuss the specific criteria they must meet. While you can name either an individual or a company (just not your own) as a registered agent, both must meet the following requirements:
have

a physical address in the state of formation and/or qualification. A post office box will not suffice.

be available to accept service of process at that address during normal business hours. That usually means something like 8am – 5pm Monday through Friday. 

consent to be the designated registered agent. Some states will require a signature as proof of consent.
What benefits should a registered agent provide?
Benefits can vary depending on whether you choose an individual or a professional service company to be your agent for service of process. Here are some benefits you may want to look for:
Help preserve your right to due process and protect you from losing a lawsuit by default.
Save you the embarrassment of being served legal papers in front of customers and employees.
Help keep you in good standing.
Ease the burden of junk mail—seriously, there's A LOT of junk mail.
Give you the freedom to leave the office to take care of other business, run errands or even take a vacation.
Help keep your personal address private (in states that don't require it to be disclosed elsewhere).
For a more in-depth look at how to choose a registered agent, head over to our post on the topic.
How do I appoint a registered agent for my business?
A business must designate the person or company that will act as the resident agent on their formation or qualification documents. Those documents—articles of incorporation, articles of organization, articles of qualification—are filed with the state. Each state can have its own requirements and forms when it comes to naming and maintaining a resident agent. If you're hiring a professional service company to act as your registered agent, they are likely familiar with your state's specifics requirements and can assist.
What happens if I don't maintain a registered agent?
Not maintaining a resident agent can lead to many negative consequences, including penalties, fines, losing your company's good standing with the state or even involuntary dissolution. This could result in:
an inability to defend your business in court.
no longer being able to legally conduct business.
an increased risk of contract voidability.
the potential loss of your business name at the state level.
Additionally, the reinstatement process involved in undoing the dissolution can be time consuming and quite costly. All in all, there are many reasons to ensure you have appointed a professional and dependable statutory agent.
How do you get an agent for service of process?
If you've decided to name an individual as your registered agent, you probably already have someone in mind. To do this, you'll need to follow your state's specific protocols for naming a registered agent. If you want to hire a professional service company to act as your resident agent, we can certainly help. Our team is available to answer any additional questions you may have. Just fill out our online "Contact Us" form and a member of our team will get back to you shortly. If you'd like to read more about our registered agent services first, head over here.