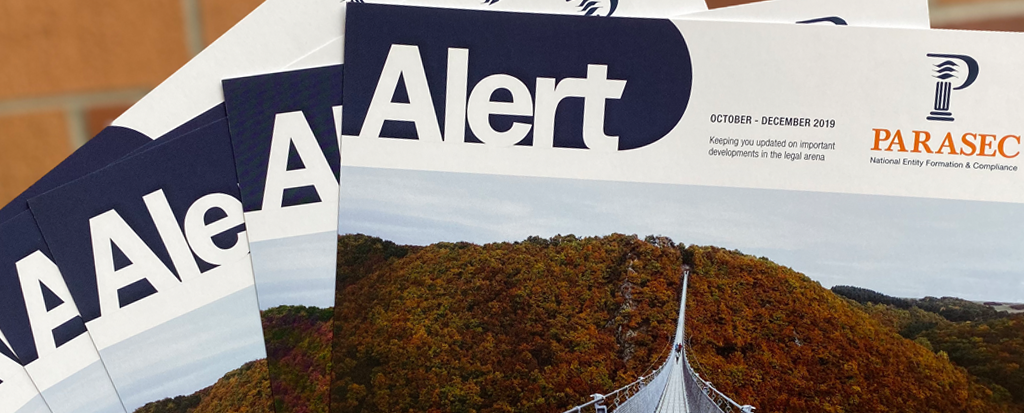 Stay current on the latest industry news and jurisdictional updates with Parasec's newsletter, The Alert. Find past editions below and sign up today to have the newsletter delivered directly to your inbox. We hope that you find them helpful.
The Alert: Keeping you updated on important developments in the legal arena.
A Note from Jessica Sierras, Corporate Operations / UCC Manager
In the more than 20 years that I've been with Parasec, I've had the opportunity to work in several departments—with most of my time spent between our corporate operations and Uniform Commercial Code…
A NOTE FROM NINH
BRANCH MANAGER
Hello! My name is Ninh Ho. I've been with Parasec for over 21 years, with most of my tenure spent working in our registered agent division. I recently transitioned to branch manager, overseeing both our Delaware and Nevada offices. My primary goal in this new role is to work closely with our branch teams to ensure clients receive the same impeccable service they have come to expect…
A NOTE FROM JESSICA
CORPORATE OPERATIONS / UCC MANAGER
Hello, everyone. For those of you who don't know me, I've been with Parasec for many years—in fact, I just celebrated my 20th anniversary! Throughout the years, I've worked within many departments and have developed close friendships with my coworkers and clients alike.
A NOTE FROM IAN
NATIONAL SALES MANAGER
Hello, and happy summer to you all! While I've been with Parasec for many years and travel regularly to visit our customers, the sheer number of clients we have means that meeting everyone would be a Sisyphean task that I'm not likely to ever complete.