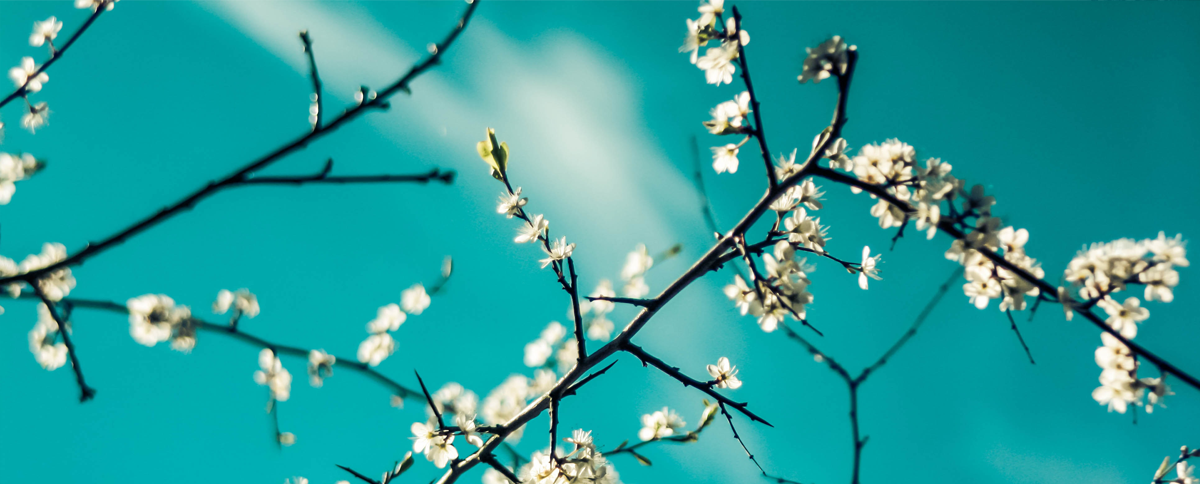 A NOTE FROM IAN
National Sales & Strategic Business Development Manager
Happy spring!
Known as a time of revival, spring is finally upon us. It is my hope that this spring will bring with it a continued return to normalcy. I'm especially hopeful that our regional account management team will return to the field again—visiting our customers, attending trade shows, and meeting with prospective clients.
In the past, client visits constituted a large portion of our position within the company. Our role in handling quality control, product knowledge, and research and development demands that we remain in constant contact with our clients. Our conversations with clients help ensure that we continue to provide beneficial services and unparalleled customer care. It's our goal to meet all of your corporate, intellectual property, estate planning, and real estate needs.
We also rely upon clients like yourself to let us know about industry trade shows or continuing legal education events. If you are aware of an organization that we may not be in touch with, please let us know. Additionally, if you are interested in having a member of the team come and meet with you (or meet via Zoom), please reach out. A return to traveling and face-to-face interactions is something the whole team is excited to see again.
We look forward to hearing from you soon!
Delaware: Principal Place of Business Address on Annual Reports
Senate Bill 273 enacted a number of amendments to the Delaware General Corporation Law, including a clarification to 502(a)(3) regarding annual franchise tax reports. The amendment clarifies that corporations should not enter their registered agent address as their principal place of business. That is, unless the corporation is acting as its own registered agent. The Delaware Secretary of State will begin enforcing this code soon and is preparing to send notifications to corporations that are not in compliance. Impacted corporations will have 30 days (from the date of the notice) to amend their annual report to reflect the correct principal place of business address. Failure to comply may result in a restriction of services rendered by the Division or other legal action. If you need assistance filing an amendment to update your address, our compliance team is ready to help. Reach out to them at paracorp@myparacorp.com.
Federal: Corporate Transparency Act
On January 1, 2024, the Corporate Transparency Act (CTA) will take effect. That leaves less than a year for companies to assess their reporting obligations and gather any data that they'll need to report on. The Financial Crimes Enforcement Network (FinCEN) estimates that over 32 million existing businesses (aka "reporting companies") will be impacted, as well as an additional 5 million new businesses per year thereafter. If your company will be required to comply, it might also be a good time to start developing internal procedures to ensure initial and ongoing compliance with the new reporting requirement.
Existing reporting companies created before January 1, 2024, will have a full year from the bill's effective date to meet the new compliance requirement—as their reports are due by January 1, 2025. Any reporting companies created on or after January 1, 2024, must file an initial report within 30 calendar days of actual or public notice of their company's registration or formation.
At this point, FinCEN is still in the process of developing the infrastructure and system needed to collect and securely store the beneficial ownership data. We do know that FinCEN will accept reports electronically via its website beginning January 1, 2024. Our team will continue to monitor any developments on the matter. For the latest updates, please follow us on LinkedIn. To read more on the FinCEN website, go here.
Pennsylvania: Certificate of Annual Registration Postcard Error 
All domestic or foreign limited liability partnerships (LLPs), limited liability limited partnerships (LLLPs) and all domestic or foreign restricted professional companies (RPCs/PLLCs) in existence on December 31 of any year are required to file a Certificate of Annual Registration with the state by April 15th. This year, that deadline falls on a Saturday, so companies will have until the next business day to file. The Pennsylvania Department of State's Bureau of Corporations and Charitable Organizations recently sent out postcard reminders to notify those impacted by the obligation. Unfortunately, the postcards were also inadvertently sent to limited partnerships (LPs), which have not registered for limited liability status and are therefore not required to file. The Bureau has issued an alert instructing LPs to ignore the postcard. To read more, go here.
Rhode Island: Annual Reports Due May 1
Just a reminder that the Rhode Island annual report filing period is currently open. All limited liability companies (LLCs), corporations, and nonprofits registered with the Rhode Island Department of State prior to January 1, 2023 must file a 2023 annual report. Annual reports must be filed prior to May 1, 2023 to avoid a late filing penalty and possible revocation. If you need assistance, our team can help. Email us at paracorp@myparacorp.com.
Document Retrieval Services
Need to retrieve a copy of a document that has been filed at the city, county, state or federal level? Our team can save you time and stress. Since we first opened our doors back in 1977, we have made it a goal to offer reliable and expeditious document retrieval services. Let our specialists use their years of experience and expertise to pull the documents you need, when you need them. To learn more, reach out to us today at parasec@parasec.com.
"The Parasec team is knowledgeable, courteous and always responsive. It doesn't matter whether our need is for California or Delaware, the service is excellent every time."
~ Catherine N., Paralegal