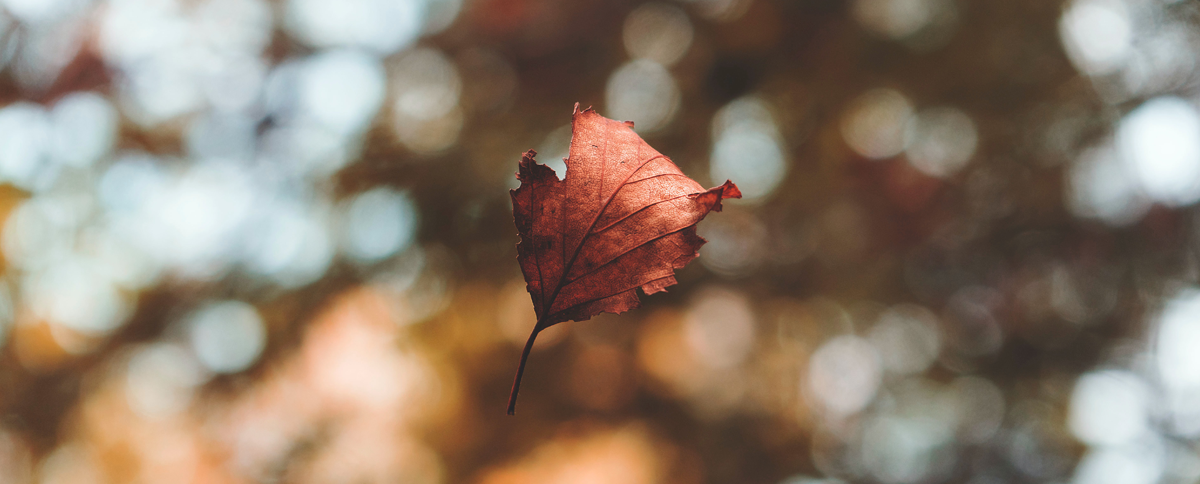 A NOTE FROM BARBARA
CFO
October is an exciting month at Parasec as we celebrate Employee Ownership (EO) Month. Ever hear the saying, "You're only as good as your team?"  Well, it's especially true in an employee-owned company like ours. It means being open and honest with your team. It means asking questions, seeking out their opinions, sharing ideas, and asking for feedback—and doing it all in real-time. Parasec strives to foster a culture of ownership, we build a team of individuals who aren't afraid to own it and an environment where they feel safe to do so.
What does employee ownership mean? As an employee-owned company, every individual at Parasec has a vested interest in turning out high-quality   work and in providing unparalleled customer service to both their fellow employees and our customers. Each team member's individual performance is directly reflected in the overall performance of Parasec, resulting in the success of our company. We value customer care, individual growth, personal integrity, productivity, accountability, emotional intelligence, and sound financial decision making. Employee ownership closes the loop between employees and owners, creating a powerful dynamic that benefits our team, our clients, and our communities.
When Parasec became 100% employee owned in 2006, we made a commitment to prioritize our biggest assets, our employee owners. We focus on training and development programs of all our employee owners to enhance their skills, capabilities, and knowledge to better serve our clients. We want our team members to feel valued and heard and, in turn, they want the same for our clients. Our employee owners know the key to good customer service is building and maintaining good relationships with every interaction.
Happy EO Month to all our fellow employee-owned companies!
Federal: FinCEN Issues Final Rule for Beneficial Ownership Information Reporting
The Financial Crimes Enforcement Network (FinCEN) has issued a final rule establishing beneficial ownership information (BOI) reporting requirements. The rule will require most corporations, limited liability companies, and other entities created in or registered to do business in the United States to report information about their beneficial owners to FinCEN. That said, there are 23 types of entities that are exempt from the impending reporting requirements—primarily more heavily regulated entities (i.e. financial institutions, public utilities, accounting firms, etc.). For entities (aka "reporting companies") subject to the BOI reporting requirements, the ruling describes who must file a BOI report, what information must be reported, and when a report is due. The rule requires "reporting companies" to file reports with FinCEN that identify two categories of individuals: (1) the beneficial owners of the entity; and (2) company applicants. Essentially, the rule defines "company applicants" as the individual who directly files the document that first registers the entity to do business in the United States or the individual who is primarily responsible for directing or controlling the filing of the relevant document by another. We strongly recommend anyone assisting in or directing the formation of entities (either directly or via a trusted service provider) read the final rule. The effective date for the rule is January 1, 2024. Visit the FinCEN website to learn more. To read the final rule in its entirety, go here.
Florida: Zero Tolerance for Debtor Name Errors in UCC-1s
On August 25, 2022, the Florida Supreme Court issued an opinion in 1944 Beach Boulevard, LLC v Live Oak Banking Company (No. SC21-1717) that is being referred to as the "zero-tolerance rule." In the opinion, even the smallest deviation in a debtor's name (punctuation, spacing, abbreviation, etc.) will render a financing statement seriously misleading and therefore ineffective. The court stated that because the Florida Secured Transaction Registry—Florida's centralized Uniform Commercial Code (UCC) filing and retrieval system—does not employ a standard search logic the safe harbor provision cannot apply. Those filing UCC records in Florida must ensure there aren't any errors in the debtor name, or the financing statement will likely be rendered "seriously misleading" and ineffective under state law. To read the court's official opinion, go here.
Tennessee: Secretary of State Warns of New UCC Scam
Unfortunately, it has become increasingly common to see government offices issue warnings to businesses and individuals regarding scams. Almost every consumer alert describes a third-party company's utilization of official looking documents, misleading language, and fear tactics. These tactics are intended to trick recipients into paying excessive fees for services that are either unnecessary or significantly cheaper when handled directly or through a legitimate service provider. The latest alert issued by Tennessee Secretary of State Tre Hargett warns of a UCC scam wherein recipients are advised that they need a copy of the UCC-1 financing statement filed against them. While the Tennessee Secretary of State's Division of Business and Charitable Organizations does issue around 200,000 UCC-1 financing statements each year, rarely does an individual or business need a copy. If they do determine they need a copy, they certainly do not need to pay the $107 requested within the scam, as the actual cost to obtain a copy is far less. To read the official alert, go here.
Virginia: Option to Prepay Annual Registration Fees Coming for LLCs
House Bill 309 (signed by the governor on April 4, 2022) authorizes the Virginia State Corporation Commission to establish a process for online prepayment of annual registration fees whereby a domestic or foreign limited liability company may prepay its annual registration fees for two or three years. Prior to the new legislation, Virginia LLCs had to file annually and could only file as early as two months prior to the due date. At the time of our newsletter's publication, the abovementioned new process was yet to be established but will surely be implemented in the future. The annual registration fee for LLCs (foreign and domestic) is $50. Failure to make a timely payment may result in late fees and/or the cancellation of your entity. The details of House Bill 309 can be viewed here.
Various States: Annual/Biennial Report Due Dates
The states listed below have annual reports due in the coming months. Don't miss a deadline or you may be subject to hefty penalties and reinstatement fees. For assistance maintaining your annual report compliance, inquire about our managed annual report services. Email us at annualreports@myparacorp.com
for more information.
October 1 – MI: Nonprofit corporations; VA: LPs
November 1 – MA: Nonprofit corporations; RI: LLCs
November 15 – ND: LLCs
December 31 – NH: Nonprofit corporations (due every 5 years); HI: Corporations, LLCs, LLPs, LPs and nonprofit corporations with an incorporation/qualification anniversary date between October 1 and December 31; MN: Corporations, LLCs, LLPs, LPs and nonprofit corporations; PA: Nonprofit corporations; WI: Corporations, LLCs, LLPs and nonprofit corporations with an incorporation/qualification anniversary date between October 1 and December 31
Entity Dissolution/Withdrawal Services
From start to finish, we make formally dissolving a company easy. Our team will ensure this multi-step process is done in accordance with the laws of the states in question. Our entity dissolution/withdrawal research service streamlines the process so you can focus on other things. Our team will research the status of the entity and uncover exactly what is needed to dissolve or withdraw in a specific state. We will update you with any extra steps required to legally terminate the entity (filing of an annual report or tax clearance certificate, etc.). We will also supply you with the necessary state forms for your specific situation. Once you have the required forms, you can either take it from there or enlist our assistance with the filing. Our team can provide this service in all 50 states. Simply reach out to us if you're in need of assistance. Our team can be reached via email at parasec@parasec.com.
"I am always highly impressed with your team and the results you bring. I will certainly continue to call on Parasec whenever possible."
~ Christie F., Paralegal